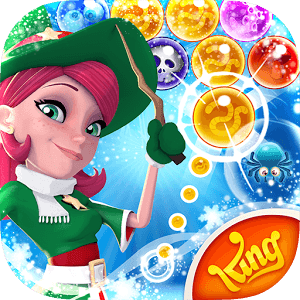 Bubble Witch Saga 2
From the makers of Candy Crush Saga, Bubble Witch Saga & Farm Heroes Saga comes Bubble Witch 2 Saga!
Stella and her cats need your help to fend off the dark spirits that are plaguing their land. Travel the realm bursting as many bubbles as you can in this exciting bubble shooting puzzle adventure. Win levels and free Witch Country piece by piece. Play this epic saga alone or with friends to see who can get the highest score!
Bubble Witch 2 Saga is completely free to play but some optional in-game items will require payment.
By downloading this game you are agreeing to our terms of service; http://about.king.com/consumer-terms/terms
Bubble Witch 2 Saga features:
• The next exciting instalment to the Bubble Witch franchise
• New and improved game modes
• Enchanting graphics that will leave you spellbound
• Hundreds of magical bubble shooting levels – more added every 2 weeks!
• Easily sync the game between devices when connected  to the Internet
• Leaderboards to watch your friends and competitors!
• Collect stars to unlock special items to help you on your quest
• Special boosters & bubbles to help you pass those tricky levels
• Free & easy to play, challenging to master!
• Available to play on iPhone and iPad devices
Visit https://care.king.com/ or contact us in game by going to Settings > Customer Care if you need help!
Follow us to get news and updates;
facebook.com/BubbleWitchSaga2
Twitter @BubbleWitchSaga
https://www.youtube.com/user/BubbleWitchOfficial
http://bubblewitch2saga.com/
Have fun playing Bubble Witch 2 Saga!
Developer
King
Category
Casual
Last Update
December 2, 2016
Update notes
Get Ready for the Holidays with these festive updates!
I just said I was cold to the BONE!
Snowflakes and happy snowmen covering the map!?!? Give me a break, Witch Country!
Well, to balance this goodwill magic, get ready for a nightmare before the Holidays. I've scattered tricks across the 60 NEW LEVELS and they'll gradually appear until the end of the year!
And don't forget my present… I mean, being evil doesn't automatically get you on the naughty list, right? Right?
-Morgana

An Enchanting and Magical Time Awaits You
Continuing the magic from the original smash-hit, Bubble Witch 2 Saga is full of bubble-popping fun. It has become a dark time for Stella and her cats as evil spirits have begun plaguing the land. They need your help to fight these forces of evil and take back the beautiful land they call home. As you fight Morgana and the evil-doers, you will free Witch Country one little piece at a time. The journey ahead is going to be tough and dangerous, but luckily the entire family can help Stella free Witch Country in this all-ages game. Expand the fun exponentially by connecting your social media account and bringing in friends to help Stella. Send gifts and battle for Witch Country supremacy on the leaderboards as you play Bubble Witch 2 Saga on Mac and PC.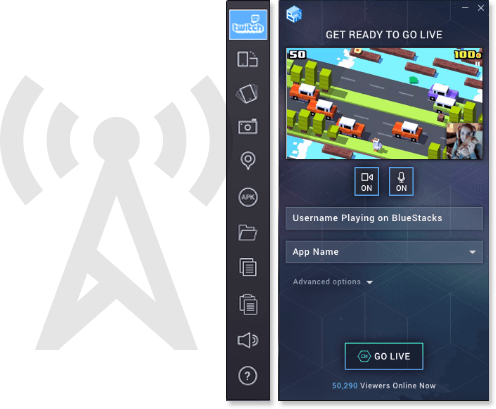 Defeating the Evil Plague May Take a Village
This time around, Stella and her cats will need more than just your help to stop the plague that threatens their world. For tough times like this, gamers have decided to turn to Twitch.tv for support. Twitch allows users to stream and upload their very own video game footage for millions of other users to watch and discuss. More than just the YouTube for video games, the Twitch community does a great job at helping get through those tough levels and doling out bits of advice. Use the easy one-click controls in the new BlueStacks 2 to stream Bubble Witch 2 Saga to Twitch.