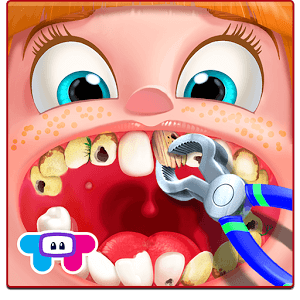 Dentist Mania: Doctor X Clinic
Be the best dentist at this crazy fun office! Treat patients with professional doctor tools like syringes, dental tweezers, laughing gas and more! Play fun-filled mini games to earn coins and buy awesome toys at the gift shop!
This dentist's office is so much fun!
Doctor X, these patients need your help! Treat patients with style! Choose from 4 adorable patients and let the doctor fun begin! Treat patients at the office with crazy cool doctor tools like mouth spray, dental pliers and braces! Brush dirty teeth, pull teeth, fight bacteria, style & straighten teeth with braces and so much more! Show off your style with colorful braces! You can even use laughing gas and watch the patients' crazy hilarious reactions!
You've never been to a dentist's office like this in your life! Check out awesome mini games like the X-ray Machine Puzzle and Make Your Own Toothpaste! Use the coins you earned while playing to buy prizes at the gift shop! Who knew being a dentist was such a blast?!

Features:
> Tap to select from 4 adorable patients!
> Treat patients with crazy dentist tools like syringes, tweezers, laughing gas & more!
> Fight bacteria to prevent tooth decay!
> Style your teeth with colorful braces!
> Select ingredients to make your own toothpaste!
> Earn coins as you treat patients and complete dentist activities at the office!
> Use coins to buy toys, candy and crazy coloring pages at the Gift Shop!
ABOUT TabTale
A Google Play Top Developer, recognized for its commitment to launching high-quality and innovative apps on Android, TabTale lovingly produces games, interactive e-books, and educational experiences. With over 1 billion downloads and growing, TabTale has established itself as the creator of pioneering virtual adventures that kids and parents love. TabTale's apps spark children's imaginations and inspire them to think creatively, while having fun! Search "TabTale" on Google Play and discover more incredible apps.
Visit us: http://www.tabtale.com/
Google Plus: https://plus.google.com/+Tabtale/posts
Like us: http://www.facebook.com/TabTale
Follow us:@TabTale
Watch us: http://www.youtube.com/Tabtale

CONTACT US
Let us know what you think! Questions? Suggestions? Technical Support? Contact us 24/7 at WeCare@TabTale.com.

IMPORTANT MESSAGE FOR PARENTS:
* This App is free to play, but certain in-game items may require payment. You may restrict in-app purchases by disabling them on your device.
* By downloading this App you agree to TabTale's Privacy Policy and Terms of Use at: http://tabtale.com/privacy-policy/ and at: http://tabtale.com/terms-of-use/.
Please consider that this App may include third parties services for limited legally permissible purposes.
Developer
TabTale
Category
Casual
Last Update
August 29, 2016
Update notes
>Zap! We've swatted the icky bugs! Now your game is creepy-crawler free and faster than ever!
>Thanks for being awesome players! Send us your feedback so we can keep making games you love.
>Keep up with the latest games at facebook.comtabtale

Stop Fearing the Dentist and Start Being the Dentist
In the real world, far too many people fear going to the dentist. In the digital world, we can overcome this fear by becoming the dentist. In the crazy Android game Dentist Mania: Doctor X Clinic, it is up to you to treat a variety of patients with their oral needs. At your disposal are tools styled after real-world counterparts like laughing gas, dental tweezers, and even syringes. To complete each oral challenge, you will need to complete fun mini-games. These games include X-ray Machine Puzzle and Make Your Own Toothpaste. As you treat the patients that come into your office, you will earn coins that you can use to trade in for prizes at the gift shop. Try to collect them all, if you can. Enjoy the addictive fun of the dentist office when you play Dentist Mania: Doctor X Clinic on PC or Mac.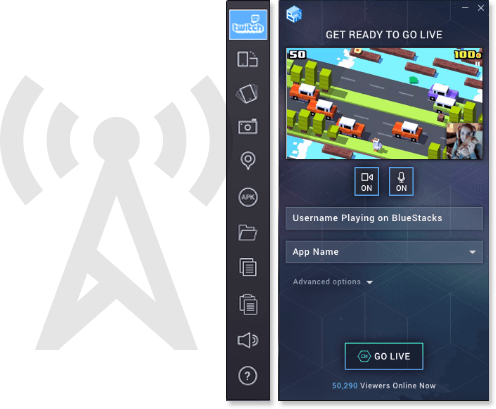 Even Better Than a Trip to the Dentist
Nobody likes going to the dentist, but players all overt he world are waiting to see your latest exploits in the dental office. Twitch is a quickly growing social network that caters to gamers through live broadcasts and uploaded footage of video games. Players can chat and discuss their favorite games while watching awesome footage. It's easy to keep up with your favorite players and titles through the Twitch following system and you can even start building your base of fans and followers. It all starts by streaming Dentist Mania: Doctor X Clinic on twitch with the free BlueStacks 2 player.