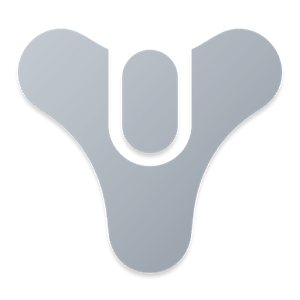 Destiny
From the creators of Halo and Bungie.net, the official Destiny Companion App connects to your Destiny adventure wherever life finds you. Inspect your Guardian, analyze player stats, and view your Grimoire.  Keep in touch with your friends in the Bungie Community via forums, groups, or private messaging and track them down on the PlayStation Network or Xbox LIVE. And, receive the latest news and updates about Destiny.
Developer
Bungie, Inc.
Category
Casual
Last Update
November 17, 2016
Update notes
Destiny Twitch streams added to the Community section
• Check out featured streams, as well as friends and clanmates that are streaming
• Find streams by activity types (Raids, Crucible, Strikes, etc.)
• Sort streams by trending, most viewers, and most followers
• See streams in all languages, or filter for your preferred language
• Selecting a stream will open it in the Twitch app (if installed) or in your web browser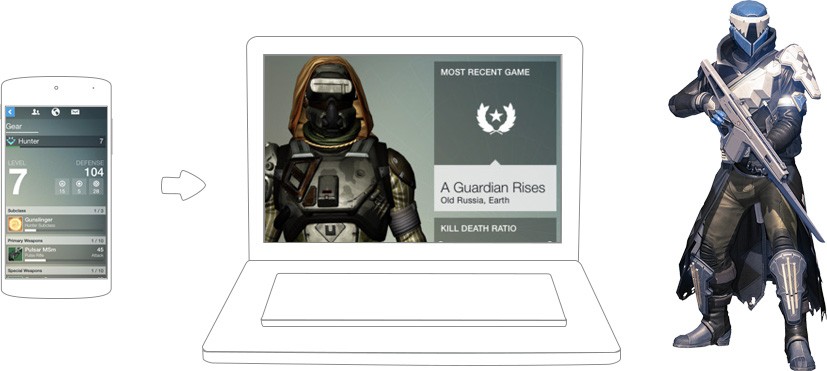 Take the vast world of Destiny with you everywhere you go!
Destiny is a popular first-person shooter game from Bungie, the creators of the now legendary Halo series. As a Guardian, it is your mission to defend the last safe city on Earth. Destiny is full of exciting content, intriguing quests and a lot of items and weapons to find and use. With so much going on, there is always a lot to do. With the new Destiny Companion App from Bungie, you can now take your Destiny game with you on the go. The app allows you to do a number of useful things that will save you time when you get home, as well as offer access to forums, groups and messaging.

Why keep all of this fun and organization trapped on your little phone or tablet, though? Download the free Bluestacks Android Emulator to quickly and easily access the Destiny Companion App, or thousands of other great Android apps and games, right on your home computer or laptop. No more waiting around for a decent internet connection to move equipment from your vault. Now you can use your laptop to move equipment and chat with other players.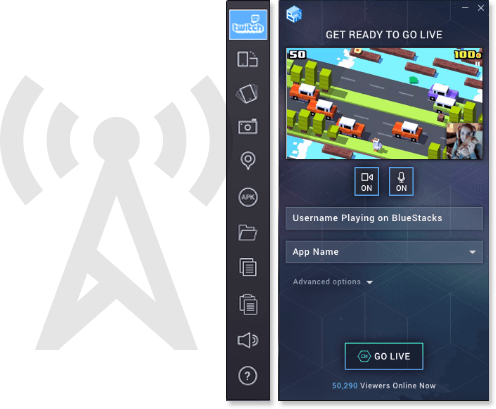 Broadcast Your Mobile Gameplay to Twitch.tv
Twitch is a social networking site that is based around the basic idea that gamers enjoy watching other gamers. Every day, millions of video game broadcasts are viewed by millions of users. During each broadcast, users can discuss game strategies, cheer the player on, or even jeer them on. Easily keep up with everything you like by following your favorite players and titles. With BlueStacks 2, broadcasting Destiny to millions of Twitch users has never been easier. Instead of needing extra equipment and cables, you simply click, play, and broadcast your way to stardom.