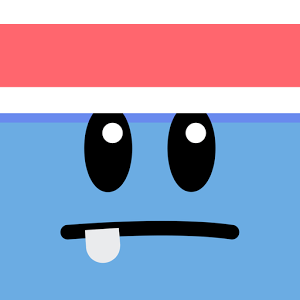 Dumb Ways to Die 2
There's a whole new set of dumb characters that have gathered to take part in a newer, bigger game.
Guide these characters through 68 action packed mini-games and try to stay alive long enough to get the highest score and unlock all your favourite characters.
Visit the multiplayer challenge arena and battle against your friends.
Pledge allegiance to your favourite Dumb Ways character and play for global domination on the team leaderboard.
Download the FREE game now and become the dumbest of the dumb. And remember, be safe around trains. A message from Metro.
New levels include:
Electric Fence Hurdles
Why are they electric? No idea, but you better jump them.
Don't Block The Doorway
Don't get in everyone's way. Clear the doors!
Dynamite Relay Race
Don't want the dynamite baton? Better pass it to the next person.
Dolphin Rodeo
Yee-Haw! Stay on the Dolphin as long as you can.
Lighting Pole Vault
You probably don't want to vault too high in this lighting.
Forcing The Doors
Lend a helping hand by removing the limbs from the doors.
Rocket Ski Jump
Strap on those rocket skis and try to land a wicked jump.
Landmine Curling
Sweep the landmine into the ice before it blows you up.
Javelin Catch
Javelin catching is dangerous. Maybe just try and avoid it.
Dropping A Phone
Dropped your phone? Doesn't matter. Stay off the tracks!

© Metro Trains Melbourne, Dumb Ways to Die™
Developer
Metro Trains
Category
Casual
Last Update
November 29, 2016
Update notes
AREA FIFTYDUMB: DUMB WAYS IN SPACE!
The beans are out of this world and exploring the final dumbtier. Area Fiftydumb includes 8 new mini-games:
Teleportation Tangle
Acid Moon Walk
Space Monster Midwifery
Alien Wildlife Photography
Interstellar Tea Ceremony
Countdown Commuter
Laser Satellite Reception
Counter Cow Abduction
Plus a new spacey musical theme, map optimisation and push notification fixes.
There are now 68 mini-games in Dumb Ways to Die 2! Explore the arenas and play them all 😃

Be Safe Around Trains - A Message from Metro
If you thought the first round of safety lessons from Metro were great, get ready for an even bigger round two when you play Dumb Ways to Die 2: The Games on PC. What started as short safety cartoons from Metro Train Melbourne in Australia has turned into a worldwide phenomena with cartoons, toys, and video games. Take part in 28 crazy mini-games and see how long you can stay alive. The longer you live, the higher your score will climb.

To make your fight easier, try playing Dumb Ways to Die 2: The Games on PC. With the BlueStacks Android Emulator, you can play any Android game right on your home computer. Quickly maneuver your crazy character to safety using your mouse instead fumbling around for touch screen controls that just don't feel natural. This will add to your reaction time as well as the ease of play.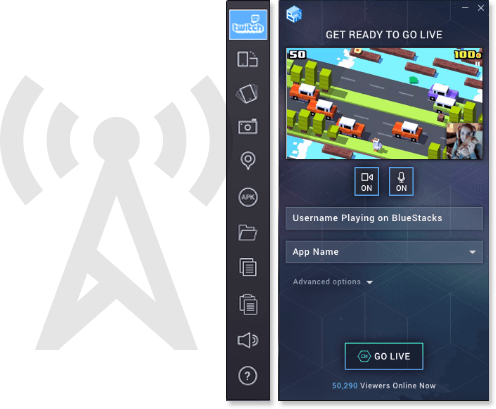 The World Loves Watching the many Stupid Ways to Die
Okay, nobody wants to admit it, but the vast majority of us get a kick out others' fails. Become a Twitch broadcaster easily when you stream Dumb Ways to Die 2: The Games for the Twitch community's viewing pleasure. Join in and meet many other fans of the Dumb Ways to Die series and talk death and stupidity. Watch other players take on tough challenges and decide to cheer or jeer them on. With BlueStacks 2, you now have one-click access to broadcast Dumb Ways to Die 2: The Games on Twitch.