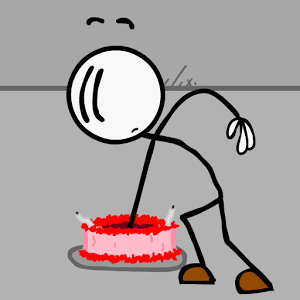 Escaping the Prison
Henry's latest bank heist ended badly and now he's in prison! Fortunately he's received some reinforcements in the form of a cake-package. Help him make the right choices and escape from the prison, or choose the wrong options and laugh at the results.
-Find all 18 unique fails!
-With three endings you can escape quietly, or blast your way out!
-Made the wrong choice? You can easily retry any choice and attempt to succeed!
-Nine achievements will have you hunting for that sweet satisfaction of finding the secrets!
**Requires Adobe Air**
Developer
PuffballsUnited
Category
Casual
Last Update
June 21, 2016
Update notes
-Fixed an issue with OpenSSL

Henry Didn't Plan For This
When it comes to robbing banks, let's just Henry is not an amateur anymore. Unfortunately, even the best of the bad have an off day or two. For Henry, his just came and now he's sitting behind bars in a prison cell. Luckily for Henry, someone was thinking about this and a care package arrived for him in prison one day. This cake package may have just the right tools Henry needs to escape, but it is up to you to make the right decisions and get Henry out. Henry has more than one possible way to escape, so keep trying different choices to unlock all three endings. Making the wrong choice can result in funny outcomes, so feel free to explore Henry's new world. Multiple achievements will also keep you scouring the prison for all possible options. Play the point-and-click hit Escaping the Prison by clicking the link above.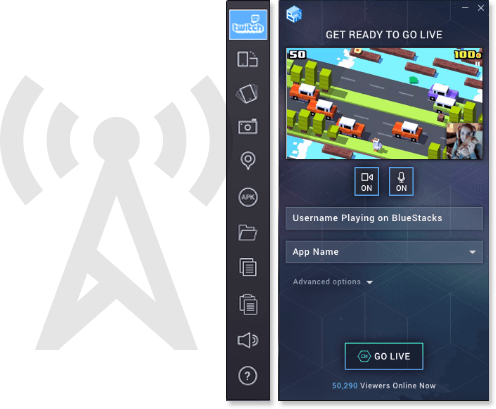 100 Heads Are Better Than 1
Sometimes you get stuck and find that a new pair of eyes can really help see things in a new light. Well, doesn't it make sense that 100 pairs of fresh eyes would see a lot of new stuff? With BlueStacks 2, you can now stream Escaping the Prison to the Twitch community of gamers. By streaming your game footage, you can get som ideas from other Escaping the Prison fans and make new friends. Twitch hosts more than one million live broadcasts each day, and now you can join them with one-click access. Simply click, play, and broadcast.