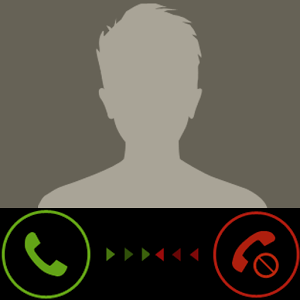 Fake Call 2
Key features:
- Fake caller id number.
- Change name of caller.
- Fake call with picture.
- Pretend your boss calling.
- Make call with your own ringtone.
- Schedule a fake call.
- Easy to use.
- It is free.
More features:
- Tricked your friends that a celeb is calling your phone.
- Teaching your children how to use phones.
- Prank call yourself.
- Fake call that actually has a fake person talking.
- Add caller voice.
- Remove caller voice.
- Change the ringtone.
Developer
Technology expertise
Category
Casual
Last Update
December 4, 2016

Turn Your Computer Into a Practical Joke
How many times have you been stuck in the middle of something and just wished your phone would ring so you could escape. Well, with the new Fake Call 2 you don;t have to sit and hope someone calls you at the right time. Now you can set up your own fake call and easily get out of anything. Fake calls include fake telephone numbers, use your own ringtone, change caller's name and a lot more.

Instead of using your phone to set up a prank call, use Fake Call 2 on PC or Mac to really freak people out. Hanging with some friends and watching TV becomes a hilarious night when your computer suddenly starts getting a call. Try to trick your friends into believing you have a new device or program installed to see how far it can go.