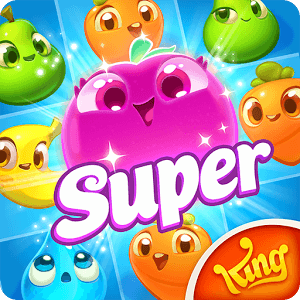 Farm Heroes Super Saga
The Cropsies are back and they're bigger than ever!
Rancid Raccoon is up to his old tricks again. Ruining the harmony of rural life by winning all of the Country Shows and claiming the prize money for his sneaky self. The Farm Heroes know he's cheating and it's up to you to help them defeat him.
Help them in their mission to grow the biggest Super Cropsies, win the Country Show and stop Rancid ruining the fun for everyone.
Move through this Farmtastic saga game while collecting as many Cropsies as you can, you'll have to help Fidget the squirrel gather his nuts, grow some Super Cropsies and meet a host of exciting characters along the way! Be careful Rancid the Raccoon is trying to stop you and he'll pop up where you least expect him...
Take on this Croptastic Saga alone or play with friends to see who can get the highest score!
Farm Heroes Super Saga is completely free to play but some optional in-game items will require payment.
By downloading this game you are agreeing to our terms of service; http://about.king.com/consumer-terms/terms
Farm Heroes Super Saga features:
• Over 100 amazing new levels
• Farmtastic game modes and super sized new Cropsies!
• A host of new Heroes, but watch out for Rancid Racoon, causing mischief where you least expect!
• Exciting new Country Show, see who can grow the biggest Cropsie!
• Super powerful new boosters
• Easy and fun to play, yet challenging to fully master
• For players that Facebook Connect, there are leaderboards for you and your friends to compare your scores
• Easily sync the game between mobile and tablet devices and unlock the full game features when connected to the internet
Visit https://care.king.com/ if you need help!
Follow us to get news and updates;
https://www.facebook.com/FarmHeroesSuperSaga/
https://twitter.com/farmheroessuper
https://www.youtube.com/user/FarmHeroesOfficial
https://www.instagram.com/farmheroessuper/

From the makers of Candy Crush Saga. Have fun playing Farm Heroes Super Saga!
Developer
King
Category
Casual
Last Update
November 18, 2016
Update notes
It's time for a BIG new update in Farm Heroes Super Saga. Croptastic!
Head to Patchwork Cropfields to find 15 NEW LEVELS! The pesky Rancid the Raccoon is lurking around every corner… Watch out for the cans!
Be sure to update Farm Heroes Super Saga for all the new content!
Good luck!

Defeat Rancid Raccoon and Stop His Cheating Ways
The Cropsies once again need your help to stop the evil Rancid Raccoon and his cheating ways. The harmony of everyday rural life is being ruined by Rancid and his dirty tricks as he takes home all of the Country Show awards and keeps the money all for himself. Everyone knows he's cheating the people, but they have no way to prove it. The only way to get rid of Rancid Raccoon is to grow the biggest Super Cropsies to win the Country Awards and send the nasty Rancid packing for good.

In this match-3 puzzle game, you will have to form Cropsies by matching crops. The more crops you math, the larger the Cropsie you will grow. Along the way, you will meet a lot of zany characters, dedicated farmers, and even help one little squirrel collect nuts for the coming months in Farm Heroes Super Saga.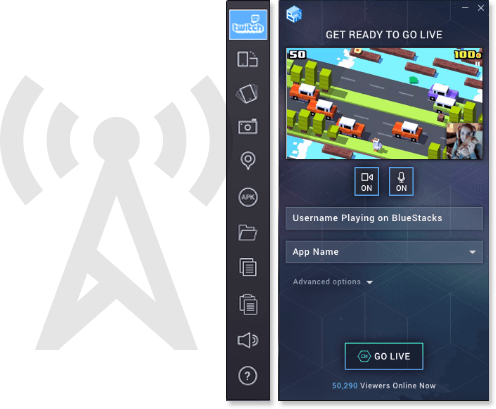 Take the Country Show Awards Global
Rancid may be ruining small town life, but when you use the new and improved BlueStacks 2 player to play Farm Heroes Super Saga on Mac and PC, you can show the entire world how to kick this nasty raccoon out once and for all. With the latest version of the free BlueStacks 2 player, you can now stream all of your gaming action directly to the players at Twitch.tv. Join the more than one million live video game feeds that are broadcast each day to users all over the world. With BlueStacks 2, it's as easy as one click to broadcast Farm Heroes Super Saga.