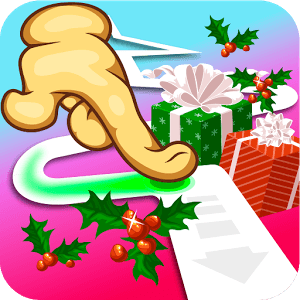 Follow the Line 2D Deluxe
Drag your finger and run through the randomly generated maze and try to follow the line. Don't touch the borders and be aware of the moving obstacles. Keep running as far as you can, avoid the obstacles and unlock new challenges. Try to be the best, test your skills and see which of your friend can set a new record! Show your high score to the world through the integrated google games play games services leaderboard.
Features:
* Every time a different maze to run
* Smooth gameplay
* Great graphics & effects on any screen size
* Dynamic obstacles
* Amazing sound effects and music
* Lots of new levels to unlock
* Leaderboard trough the google play games services
* Facebook integration (brag on Facebook how good you are)
* Gems to collect and use to continue after crash
* Wings power up - now you can also leave the line for a short period of time
* Snail power up - take a break for a short period of time in a slower haste
* Score multiplier power up - doubles your score earning for a short period of time
* Shield power up - protects you from the moving parts for a short period of time
* Collect coins and upgrade your favorite power up
Developer
Nenoff
Category
Casual
Last Update
December 5, 2016
Update notes
* Christmas special
* Better collection control

Can You Follow the Line?
Such a simple request, but so loaded with challenges. Your only goal is to follow the path on the screen. Sounds too simple because it is. Each run is filled with crazy turns, obstacles, and moving dangers that can end your game abruptly. Every time you play Follow the Line 2D Deluxe on PC or Mac, your game will be different thanks to the randomly generated maps for each run. The more you play, the more levels you will be able to unlock with new obstacles, challenges, and moving objects. You never know what you're going to find the next time you run through Follow the Line 2D Deluxe. Collect gems to help you continue on your path, even after crashing or falling off the edge. Find a number of power-ups to help you stay alive or reach higher scores.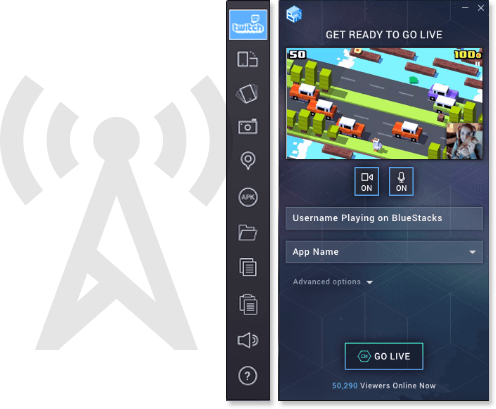 Streaming Android Games Has Never Been Easier
Twitch.tv has become the number one site for gamers all over the world to share their latest exploits with the world and connect with gamers all over the world. They do this by hosting more than a million live video gam broadcasts each day that attract millions more gamers to watch and chat live during the broadcasts. More than just a place to watch videos, Twitch is a full social networking site that allows users to follow each other, follow titles, and send messages all over the globe. Now, with the ease of one-click controls, BlueStacks 2 users can broadcast Follow the Line 2D Deluxe to the massive Twitch community and start connecting with fans right away.