Hay Day
Developer
Supercell
Category
Casual
Last Update
December 19, 2016
The Life of a Farmer Has Never Been More Fun
Are you ready to spend your days outside in the sunshine with animals all around you? Join millions of other players around the world in the most popular farming game on Android. Hay Day has more than five million 5-star reviews on Google Play, and that number is only getting larger as more players get addicted. Now, you can play Hay Day on PC and Mac to experience all the fun of planting and tending to crops, raising animals, and trading your goods on a global marketplace without the tiny screen. Grow and customize your farm with hundreds of amazing decor items, lots of cute animals, and even go out and catch some fish for dinner. Erect factories to start turning your raw materials into goods to fill orders and sell to other players around the world. Find friends and join a close-knit neighborhood to seek help and more easily trade and sell your goods.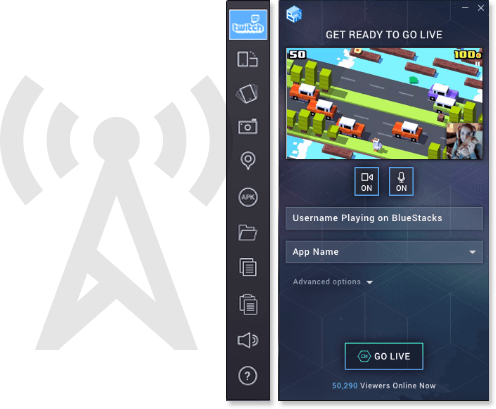 Share Your Farm With the Twitch Community
Twitch.tv has become the largest social gaming site in the world by allowing users to broadcast their favorite video games to a live audience of fans and players all over the world. Every day, there are over one million live gaming feeds hosted on twitch, and now you can join them when you change the game with the new and improved BlueStacks 2 player. Start broadcasting Hay Day to millions of players and farm enthusiasts by simply clicking one button. No more fumbling around with wires and cables when you have the unmitigated power of BlueStacks 2 on your side.