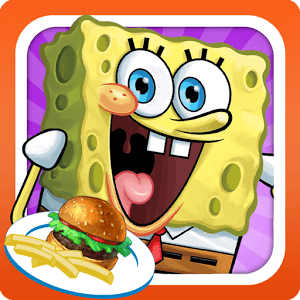 SpongeBob Diner Dash
Play 7 fun-filled levels FREE in SpongeBob Diner Dash! PlayFirst and Nickelodeon team up to bring you the dish-flipping fun of Diner Dash in the hilariously wacky world of SpongeBob SquarePants for both Android phones and tablets. Soak up 5-star feeding fun with SpongeBob in this free version of a unique take on the worldwide hit Dash series!
Mr. Krabs is expanding his Krabby Patty empire, one restaurant at a time. Help SpongeBob seat, serve and satisfy all kinds of fishy customers in wide array of colorful Bikini Bottom restaurants. Slide and tap to send SpongeBob to customers' tables. Take orders, seat customers, and collect big tips to upgrade your restaurants!
Dive into the undersea antics of SpongeBob and his crew with SpongeBob Diner Dash!
Sponge-tastic Game Features:
- Get 7 free levels of free, fast-paced and hilarious fun! Love SpongeBob Diner Dash? Upgrade the game for even more fun-filled levels and quirky restaurants!
- Explore fun and familiar restaurants from the SpongeBob cartoon, including the Krusty Krab, Dutchman's Inn, and more
- Look for special guest appearances from Patrick Star and other characters from the show!
- Shop for awesome power-ups at the store
- Unlock additional restaurants, including the Goo Lagoon and Crab Casino, through in-App purchase
PLEASE NOTE: SpongeBob Diner Dash is free to play, but charges real money for additional in-app content. You may restrict in-app purchases by adjusting your Google Play account settings.
SpongeBob Diner Dash collects personal user data as well as non-personal user data (including aggregated data), connects with 3rd party social media applications, allows communication with other app users, and/or offers in-app purchases. User data collection is in accordance with applicable law, such as COPPA. User data may be used, for example, to respond to user requests; enable users to take advantage of certain features and services; personalize content and advertising; and manage and improve PlayFirst's services. For more information regarding PlayFirst's use of personal user data, please visit the PlayFirst Privacy Policy: http://www.glu.com/privacy. Our Privacy Policy is in addition to any terms, conditions or policies agreed to between you and Apple, Inc., and PlayFirst and its affiliated entities are not responsible for Apple's collection or use of your personal user data and information. Use of this app is subject to the PlayFirst End User License Agreement: http://www.playfirst.com/eula.
Developer
Glu
Category
Casual
Last Update
August 22, 2013
Update notes
3.25.3 - New localization support, Spongebob is now multi-lingual!
3.24.45 - Lots of performance enhancements and bug fixes to keep Spongebob on his toes! Now with expanded tablet support.

Help Mr. Krabs and SpongeBob Grow the Krusty Krab Empire
Never content with what he has, Mr. Krabs has come up with an idea to multiply his income and open up new restaurants around Bikini Bottom. To help him, Mr. Krabs has employed the help of his trusted cook SpoingeBon SquarePants. Take control of SpongeBob when you play Spongebob Diner Dash on your computer or laptop. In the same tradition as the hit dash game that spawned it, Spongebob Diner Dash is full of crazy customers that SpongeBob must seat, cook for, and serve to earn high tips. As you and SpongeBonb work to make each restaurant the best it can be, you will be able to purchase upgrades, new items, and even unlock new restaurants.

There are plenty of unique features exclusive to this version of the worldwide hit gaming series Diner Dash. Help SpongeBob serve brand-new customer types in underwater restaurants based off the television show locations. Watch for favorite characters to make an appearance and visit your restaurants. Unlock and purchase special items and upgrades only featured in this game.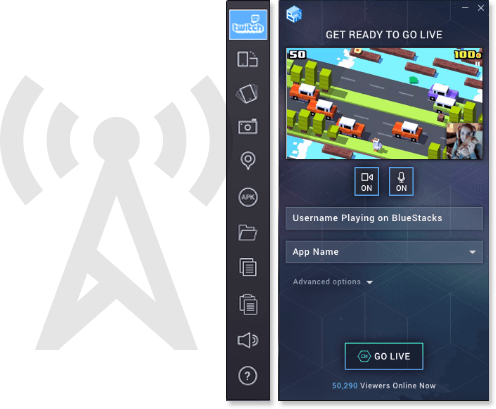 Watch SpongeBob Fans Giggle with Delight
SpongeBob lives his life to serve and make others happy. Out little yellow spongey friend would love broadcasting SpongeBob Diner Dash to his fans across the huge Twitch.tv community of pop culture fans and video game lovers. More than just a place to talk games, Twitch is a growing social network that allows users to connect with each other over their love of video games, pop culture, and the spirit of competition. Users can follow other players, stream their very own video game footage, and even start growing their own little dedicated group of followers and fans.