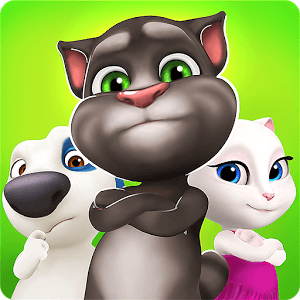 Talking Tom Bubble Shooter
Play the exciting action-packed bubble shooter – your next favorite game from Talking Tom. Challenge your friends or play on your own as you level up and unlock Tom's friends.
Discover new features for some seriously thrilling adventures. Crush bosses standing in your way and aim for total bubble brilliance. Endlessly entertaining, this game is your colorful road to glory. The bubble of nonstop fun is ready to burst. Are you?
YOUR NEXT FAVORITE GAME FROM TALKING TOM
Warm up your fingers and prepare for the ride of your life. This bubble shooter is a rollercoaster ride all the way - awesome customizable characters, fearless confrontations with bosses and playing against friends are only the beginning of a bubbleful story.
WIN TO LEVEL UP
Playing this game is no walk in a themepark. Crush bosses on your way to glory to climb levels and reach new heights of bubble fun.
PLAY LIVE AGAINST REAL PEOPLE
Challenge your friends in an online multiplayer mode and rank up to find out who is the master of bursting.
UNLOCK TOM'S FRIENDS
Choose among a multitude of awesome characters, get in the mood and pop till you drop.
DISCOVER POWER-UPS
These bubbles have it coming - they stand no chance against the mighty Bombs, accurate Lightnings and unstoppable Lasers, helping you eliminate every last one of them.
GET STICKERS AND OPEN NEW FEATURES
With every fallen boss, a sticker pops-up for you to collect. So polish your bubbles and get ready for the sticker shoot-out. Every bubble counts!
This app is PRIVO certified. The PRIVO safe harbor seal indicates Outfit7 has established COPPA compliant privacy practices to protect your child's personal information. Our apps do not allow younger children to share their information.
This app contains:
- The possibility to use and connect with friends via social networks
- The option to make in-app purchases
- Alternative options to access all functionalities of the app without making any in-app purchases using real money (level progress, in-game functionalities)
- The possibility to subscribe to Talking Tom and Friends channel on YouTube
- Promotion of Outfit7's products and advertising
- Links that direct customers to our websites and other Outfit7 apps
Terms of use: http://outfit7.com/eula/
Privacy policy: http://outfit7.com/privacy-policy/
Developer
Outfit7
Category
Casual
Last Update
October 26, 2016
Update notes
Bug fixes and minor gameplay improvements.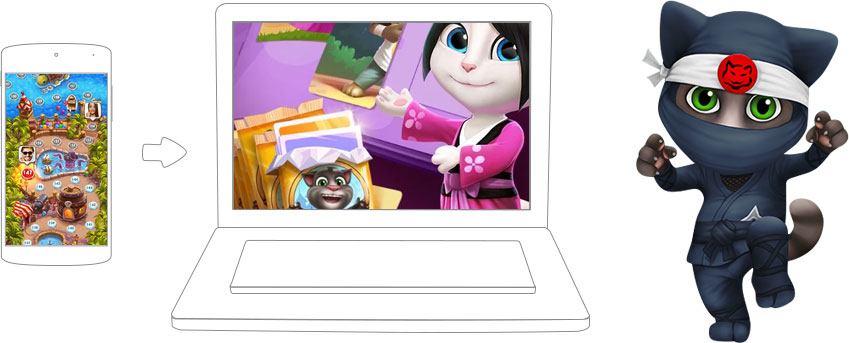 Join Talking Tom on His Greatest Adventure
Join everyone's favorite talking tomcat on an adventure to save his friends. Talking Tom has been transported to a magical world in which he is the only hope to save his friends. Come along and help Tom by shooting bubbles to form chains and links. The more bubbles of the same color you connect, the more that you will pop and be that much closer to saving another friend. This thrilling adventure is full of new features never-before-seen ion a Talkin Tom game including bosses to crush, friends to unlock, and a whole lotta bubbles to pop. Play through the solo story missions, or challenge your friends in exciting multiplayer, bubble-popping action. Along the way, Tom will learn how to use a number of new power-ups like the mighty Bombs, unstoppable Lasers, and so much more. Click the link above to play Talking Tom Bubble Shooter on Mac and PC right now.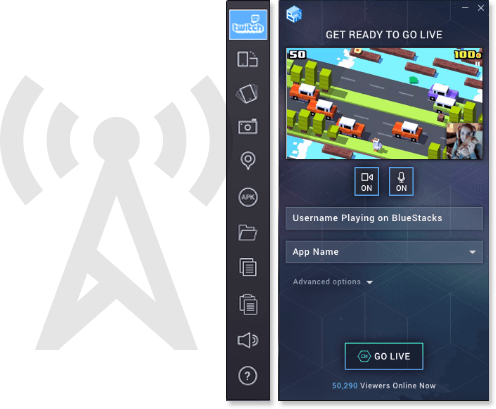 Broadcast Talking Tom to Twitch.tv
The core of Talking Tom Bubble Shooter is friendship and doing anything to help your friends when they need it. Spread the love and message of friendship by streaming Talking Tom Bubble Shooter to the Twitch.tv community of gamers and bubble-shooter players. With BlueStacks 2, you now have the most convenient access to Twitch.tv broadcasting for mobile players. Simply click one button to begin broadcasting your latest mobile exploits to the rest of the world. Twitch is the number one place for gamers to broadcast their game footage, watch other gamers, and chat live during broadcasts with gamers all over the world. Join this new age of gamer with BlueStacks 2.