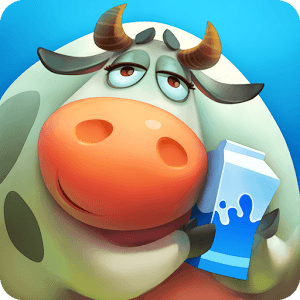 Township
Township is a unique blend of city-building and farming!
Build your dream town! Harvest crops at the farms, process them at your facilities, and sell goods to develop your town. Trade with exotic countries. Open restaurants, cinemas and other community buildings to give life in your town special flavor. Explore the mine to get resources and find ancient artifacts. Run your own zoo and collect animals from around the world.
Are you ready to become a farmer and city-manager to build your dream? Let's get started!
Township features:
* Different buildings and decorations you can use to create your dream town
* Various crops to grow and later process at your factories
* Fun, charismatic townspeople with orders you need to fill
* Your town's mine packed with ancient artifacts to discover and collect
* Lovely animals to take care of
* Farms to manage and expand
* Exotic goods brought from islands
* A zoo to build where you can even breed animals
* Country flags and famous landmarks you can use to decorate your town, like the Statue of Liberty, Big Ben, and many more!
* Play with your Facebook and Google+ friends, make new friends in the game community create your own clans!
Township is free to play, though some in-game items can also be purchased for real money.
*A network connection is required to play*
Enjoying Township? Learn more about the game!
Facebook: www.facebook.com/TownshipMobile
Twitter: twitter.com/township_mobile
Questions? Contact our Tech Support at support@playrix.com.
Developer
Playrix Games
Category
Casual
Last Update
December 14, 2016
Update notes
CHRISTMAS COMES TO TOWNSHIP
* Give and receive gifts during the special event!
* Enjoy 16 holiday decorations
* Make holiday goods at factories
ALSO FEATURING
* Profile pictures at the Town Hall: collect images of in-game characters
* A new Lab booster that reveals ore and artifacts at the mine
* Upgradable Snowman decoration

Build and Grow Your Very Own Town
Your dream town is here! At least, it will be once you play Township on PC and Mac. Now, you can design and grow your very own town in this hot mix of farming and city building games. Begin with a farm where you grow crops to be processed into finished goods. Sell and trade these goods with towns, players, and far away islands to help your town grow. Unlock and erect a number of fun social buildings like movie theaters and special landmarks such as the Statue of Liberty. Discover treasures and secrets buried deep within the mines and even start your very own zoo, complete with animal breeding.

Just like a real town, the thing that makes Township truly special are the inhabitants. Meet and unlock a lot of interesting townsfolk that will need your help or want orders filled. When you play Township, anything you can dream up is possible.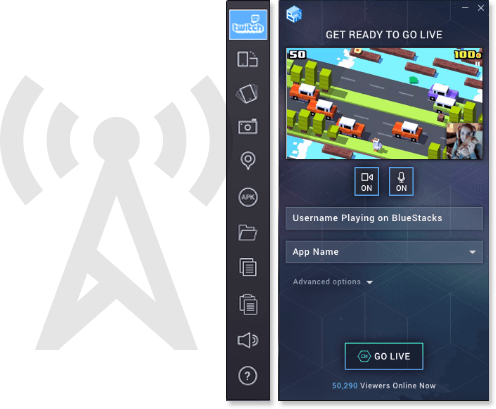 Broadcast Township to Twitch With Ease
With the new and improved BlueStacks 2, you can now stream Township to Twitch.tv with the most convenient broadcasting controls available. With the click of a button, you can instantly broadcast your mobile gaming experiences to thousands of gamers all over the world. Twitch.tv is a social gaming community that has grown to be one of the top visited gaming sites in the world. Every day, over one million live gaming feeds are broadcast via Twitch and millions more gamers come by to watch, chat, and interact live with the broadcasters and other users. Start your next level gaming experience with BlueStacks 2 and Twitch.tv.