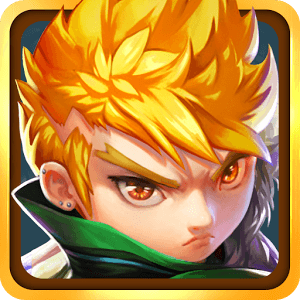 Whack Magic 2
Have you ever tried the best Tapping RPG game on your mobile? If no, try the latest new thwack and smash game Whack Magic - Swipe Tap Smash! We bet this revolutionary whack a mole game will keep you enthralled and entertained for long. Whack Magic is a simple-to-play thrilling action game, which both kids and adults can test their reflexes and reactions.
How to play the game?
Whack Magic 2 - Swipe Tap Smash is a multilevel game and players can play the game against four mysterious and stimulating themes. At the beginning of the tap to whack the monster game you will get the wizard on action field with his power wand and you have to help him to tap and takedown the attacking naughty monsters. Different types of powerful monsters will appear on the action field and you have to smash them as fast as possible. Some of these monsters will be killed by tapping; some of them have to be killed by touch and hold action of your finger on-screen.
Start exploring more magic, and super armors like ice arrows, small bombs, powerful bombs to takedown popping monsters on action field to win the levels all at your fingertips. More levels you cross, you can unlock new monsters with different strength and power levels.
Start playing and explore more layers of fun and excitement hidden in the game play!
App's features:
Before you start enjoying this best rpg exciting tapping game on your mobile, take a look at the exciting features:
• Stunning user interface that pulls players attractions at one go,
• Stimulating music keeps your stamina level always up: you can off/on sound and music,
• You can play Unlimited amazing action-packed shoot the monster gamelevels,
• There are plenty of super armors and power ups for facilitating the game dynamics,
• You can customize the hero wizard with powerful weapons and magical items,
• The action game offers immaculate easy control and most thrilling power play of victory,
• Smart graphics has added ultra-addictive joyful charm to its whacking game play
• Suitable for Kids and Adults alike
It's high time now that you can download the super duper action packed game Whack Magic 2 - Swipe Tap Smash! It is indeed a new age improvised play of whack a mole algorithm! Play and test your reflexes and reactions now!
Developer
Gamer Heat
Category
Casual
Last Update
May 17, 2016
Update notes
- Added Storyline
- Added Health Bottle Quick Button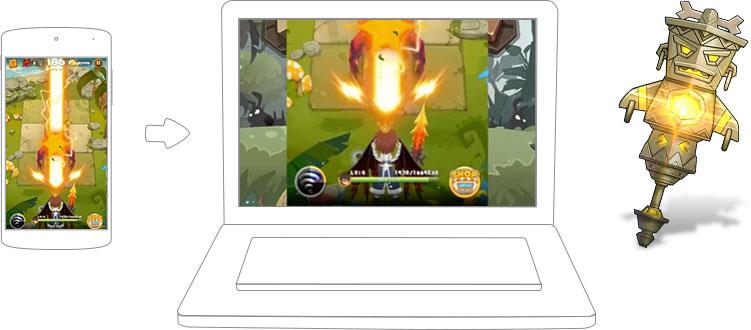 A World of Magic is at Your Fingertips
For fans of the childhood favorite Whack-a-Mole, the new Whack Magic 2 will be the perfect game to take them on a magical trip down nostalgia lane. Whack Magic 2 opens up the door to a world of magic as you battle hordes of evil monsters, sorcerers, and other foes in frantic, whack-a-mole style battles. As enemies rise up to destroy you, quickly vanquish them by tapping, swiping, or drawing shapes on your screen. Different monsters require different methods of elimination, so you will need to think and act quickly if you want to be victorious. Unlock new weapons and armor to help your hero on his journey, but in the end, it is all up to you and your quick reflexes.

Play this game that is fun for the whole family. Download Whack Magic 2 on Mac and PC with the new BlueStacks 2 player by clicking the link above. A world of magic and speed awaits you.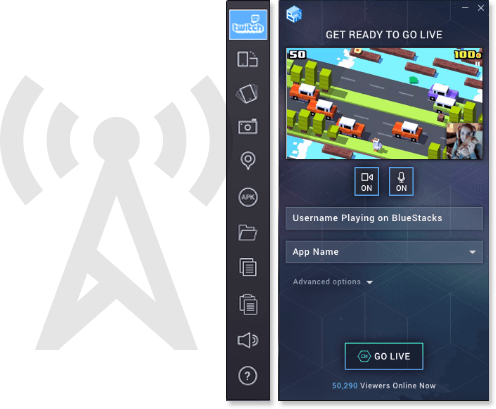 Twitch Broadcasting is a Mere One Click Away
Twitch.tv is more than a growing community of hardcore gamers watching video game broadcasts. It is a place for everyone to connect over some of the most popular and forgotten video games ever created. Each day, there are more than one million feeds broadcasting gameplay from PC, console, and mobile games that span the ages. With the free BlueStacks 2, you now have one-click access to stream Whack Magic 2 directly to the gamers on Twitch.tv. Broadcasting on Twitch is a fun way to meet new people and even get some tips on your gameplay from seasoned Whack Magic players.