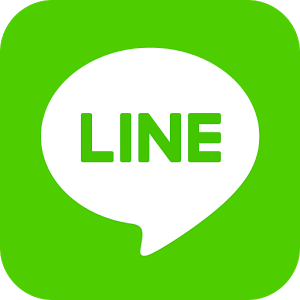 Line
LINE reshapes communication around the globe, bringing you closer to your family, friends, and loved ones—for free. With voice and video calls, messages, and a limitless variety of exciting stickers, you'll be able to express yourself in ways that you've never thought possible. With over 600 million users worldwide, LINE's constantly expanding platform will continue to provide exciting new experiences and convenience.

▷ LINE's New Features
- Make Group Calls with 200 People
Try our group call feature with members in chats.
- Keep Your Things Close with Keep
Store messages, photos, and videos in Keep and share them easily with friends.

▷ LINE's Main Features
- Free voice and video calls: Use your PC or smartphone to keep in touch with friends and family both at home and abroad, or hold a business meeting on the go!
- Instant messaging anywhere: Conversation is just a tap away. Spice it up with LINE's exciting collection of stickers or send pictures, videos, and even GPS coordinates to let your friends know what you're up to.
- A full-featured social networking service: Post your day-to-day activities to your Timeline or comment on your friends' posts.
- Group chats: Share important information with your co-workers or talk about mutual interests with your closest friends.
- Find new expressions in the Sticker Shop: The world's largest collection of stickers features famous and unique characters from around the world to let you express yourself just the way you want to.
- Stay informed with LINE official accounts: Connect directly with your favorite celebrities and companies by friending their official accounts.
- Get connected to new apps: LINE provides a gateway to entertainment and lifestyle apps that will keep you entertained and bring new convenience to your life.
- Make international calls with LINE Out: Make international calls to mobile phones and landlines at competitively low rates. You can even call friends who aren't LINE users (available in certain countries only).
We recommend that you use LINE with Android OS versions 4.0.3 and above.
For more information about LINE, check out our official website.
http://line.me/en/
Developer
LINE Corporation
Category
Communication
Last Update
December 1, 2016
Update notes
If the screen appears blank when trying to view related services or web pages in LINE, please update to the latest version of Android System WebView.
If the blank screen issue continues after updating WebView, try updating Chrome to its latest version.
▼Android System WebView
https://play.google.com/store/apps/details?id=com.google.android.webview
▼Chrome Browser
https://play.google.com/store/apps/details?id=com.android.chrome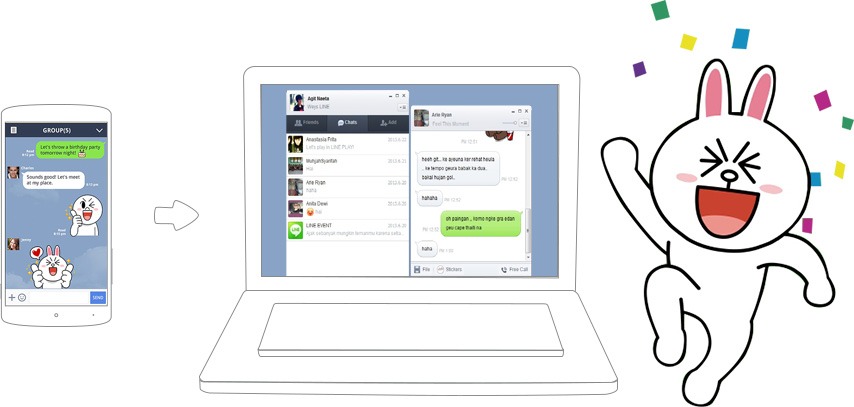 Join over 600 million users on Line right now!
With so many different social networking and communication tools available today, it can sometimes be difficult choosing the right one for your lifestyle. Instead of reading reviews and searching for advice, just go with the one that over 600 million users around the world use. Line is a versatile communications app available for Android devices. Beginning in Asia, Line has now attracted many users from all over the globe, including the United States. Besides the usual chat and stickers features, Line users are able to make voice calls, record and send video, share music, and even make video calls.

The problem is that all of these great features are stuck on your small smartphone or mobile device. Not anymore, though. With the free Bluestacks Android Emulator, you can now download and install Line on Windows XP, 7 or 8. The benefits of being able to use Line on your home computer are many, but the biggest benefit would have to be the steady and fast internet connections you have at home. No more lag time or poor quality videos and calls.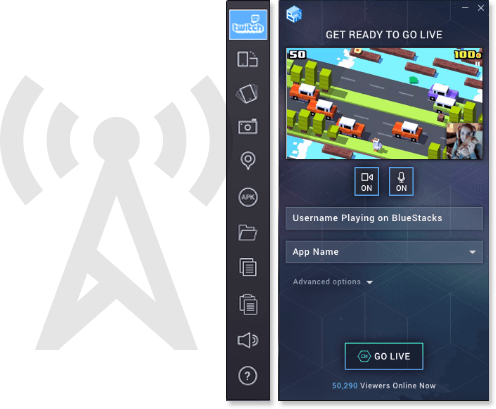 Mobile Twitch Broadcasting Made Easy
Right now, there are thousands of broadcasters streaming hours of video game footage to Twitch.tv - and you can join them! With the latest version of the free BlueStacks 2 Android emulator, you now have the ability to broadcast any Android app or game directly to Twitch by simply clicking a button. Yep, that's it. No more cables and extra equipment to share your mobile gaming. Broadcast Line to millions of Twitch users to start building a following today. When you're not broadcasting, enjoy following other gamers and chatting with other Line users from all over the world.
This all sounds great, but there is no need to take our word for it. Check out these actual screenshots from Line on PC and Mac. See how much clearer the text is to read and how much better the images look. Don't waste anymore time with tiny screens. Enjoy the larger side of life and download the free Bluestacks Android Emulator today.