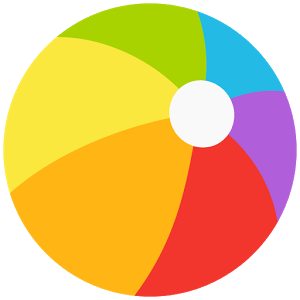 Marco Polo Video Walkie Talkie
It's time to make keeping in touch fun and personal! Use Marco Polo to communicate with people who matter the most. Marco Polo is a video walkie talkie with memory. Your friend can start chatting with you right away or they can reply later when they have time.
You can also look and feel awesome with doodles, make your friends laugh with doodles or funny voices. Marco Polo is the perfect way to communicate!
HOW IT WORKS
1. Tap on your friend's name
2. Start chatting
3. Your friend can respond right away, or wait until it's convenient
FEATURES
** Feel close to those you love- no matter the distance
** Trust that your communication is private
** Talk all you want- no limits
** Watch all you want- chats don't disappear
** Look and feel awesome
** Easy to use and easy on your data plan
KEEP IN TOUCH ON THE GO
** Sing happy birthday to your friend through the movie star filter
** Say "good night" to your bf with the night vision filter
** Send your friends vids of your awesome vacation
** "Stretch out" a conversation if you're busy or use it like a walkie-talkie for non-stop fun
** Stay connected wherever you are: in the subway, waiting in line, at a concert…
** Have a group conversation with your besties so everyone is kept in the loop
Bye-bye phone tag and awkward voicemails...and hello Marco Polo!
CONTACT US
help@marcopolo.me
www.marcopolo.me
TERMS OF SERVICE
http://www.getjoya.com/terms.html
Developer
Joya Communications
Category
Communication
Last Update
December 5, 2016
Update notes
Thanks for using Marco Polo! We update the app every week to provide a faster, more reliable experience. Turn on auto updates to make sure you always have the latest version.

Why Call When You Can Video Walkie Talkie?
These days, almost nobody uses their phones to make actual calls anymore. More often than not, it's usually some sort of messaging app that becomes one of the most used communication tools on any cell phone. While this may be very convenient, text just loses any sense of personalization, even with emojis. The most personal way to have any conversation is face to face, but you obviously cannot speak to every single friend you have in person. Use Marco Polo Video Walkie Talkie on PC or Mac to take the best aspects of text messaging and add them to a truly personal form of communication.

Marco Polo Video Walkie Talkie is a video messaging system that lets you talk face to face with anybody in the world on your time. Leave messages and reply to new ones whenever you want to, just as you would with old school, traditional text and instant messaging.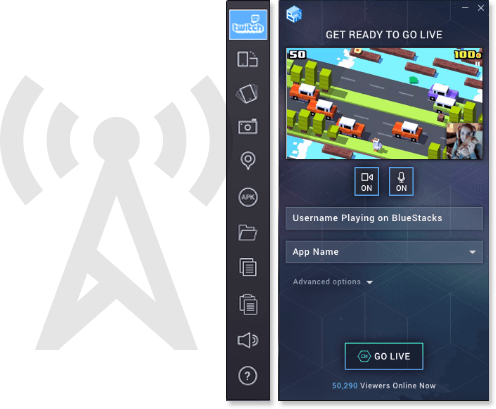 The Ultimate Form of Communication is Here
Communication has come a very long way in recent years, and the ever-growing power of the internet is helping it to grow even more. Social networking and media have helped people stay in touch, but a new site is helping gamers stay in touch even better. Twitch.tv is the largest and fastest-growing social gaming site on the internet. Each day, they host more than one million live video game and app feeds. With the new and improved BlueStacks 2, you can now stream Marco Polo Video Walkie Talkie to thousands of other Android fans instantly.