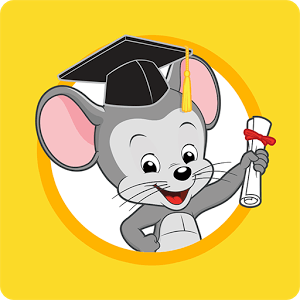 ABC Mouse
ABCmouse.com members enjoy full access to our online preschool, pre-k, and kindergarten curriculum on their Android device! With more than 5,000 fun and interactive learning activities that teach reading, math, beginning science and social studies, art, music, and much more, this program offers a one-stop location for all of your family's educational needs.
You will need an ABCmouse.com membership to access the content in this application. If you are already a member of ABCmouse.com, you can simply log in through the app to access your account.
Developer
Age of Learning, Inc.
Category
Education
Last Update
December 5, 2016
Update notes
· Resolved bugs and crashing issues
· Performance enhancements

Give Your Child a Head Start
Every parent wants to give their children the best possible chance at a successful and happy life. In today's highly competitive society, children are beginning to learn new things at a younger age than ever before. It is much more common to find children taking some form of educational study or activity before kindergarten. The only way you can keep up as a parent is by providing your children with the best possible tools to help them learn and spark the creativity in their minds. For many years, ABCmouse.com has helped children of all ages learn everything from counting and letters to more complicated science, music, and more. The ABCmouse.com Android app is more than just a way to pass the time for your child. It is an extension of the vast online classroom that experts in child education have created at ABCmouse.com. Find your child's favorite games, along with some new ones, all in one place when you install ABCmouse.com on mac and PC with BlueStacks 2.