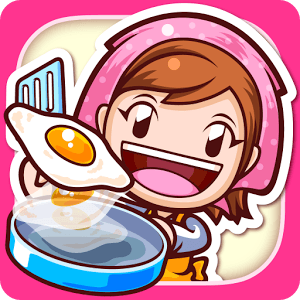 Cooking Mama
【Downloaded and played by over 30 million users worldwide!】
【You'll love cooking with Cooking Mama!】
▼Have Fun Cooking with Simple Controls!
With a chop chop, a bubble bubble, and a sizzle sizzle… Anyone can enjoy the simple, intuitive touch controls of the dozens of varied minigames!
【Free mini-game campaign in progress!】
Get the latest update and log in during the campaign to receive free mini-games!
1.2016/11/17(PST) - 2016/11/23(PST)
2.2016/11/24(PST) - 2016/11/30(PST)
3.2016/12/1(PST) - 2016/12/7(PST)
▼The Game Plaza is now open!
Help out and exercise your brain! Lots of fun new things to do!
▼Added "Challenge Contest" feature.
Keep practicing minigames and aim for the top score!
▼Combine All Kinds of Recipes!
What weird or wonderful combinations can you make by combining two recipes? Get creative and mix your meals!
▼Papa's Daily Request!
Hamburgers, pizza, ice cream… Fulfill Papa's requests and get fun gifts in return!
▼Play Every Day to Get Special Rewards!
Log in each day to receive a login stamp! Collect 7 stamps to get an exciting new recipe!
▼Facebook Login
Logging in to Facebook lets you synchronize your save data!
(This is handled separately per Facebook ID)
*Kids who cook in Mama's kitchen are sure to show more interest in real cooking too!
【Recommended Setup】
AndroidOS 4.0.3 or later.
【IMPORTANT NOTICE】
Please note the following changes in order to improve features and service of the app.
As of 27/1/2016, Cooking Mama Let's Cook will no longer support devices with
Android OS 4.0.3 or lower. Please update the Android OS on your device.
Game may not be playable on certain devices even if the above conditions are met.
【Supported Languages】
English
French
German
Italian
Japanese
Korean
Português brasileiro
Simplified Chinese
Spanish
Traditional Chinese
Arabic
Czech
Dutch
Filipino
Hindi
Indonesian
Malay
Persian
Polish
Russian
Thai
Turkish
Vietnamese
Portuguese
Spanish-mexico
By downloading this game, you are accepting its User Agreement.
http://www.ofcr.co.jp/APP_CookingMama/en/userpolicy.html
Developer
Office Create Corp.
Category
Educational
Last Update
November 17, 2016
Update notes
・The Game Plaza is now open! Lots of fun new things to do!
・"Challenge Contest" upgrade!
・Fixed certain bugs.
・Made balance adjustments.
Please download the latest version to play!

Someone's in the Kitchen with Mama
Kitchen Mama is a fan-favorite Android app featuring a variety of mini-games and treats. Mama needs your help preparing all of the food Papa wants to eat. Accomplish this through various mini-games to create mouth-watering dishes so good you might want to eat your computer (but don't). Every day Papa has a new request that can score you big items for your kitchen. Hamburgers, pizza, ice cream, and more are all yours to be had with Cooking Mama.

To have even more fun, play Cooking Mama on your PC or Mac using the free BlueStacks Android Emulator. This free tool for your computer or laptop allows your computer to run almost any Android app on the market. With this kind of power, you can cook anything Papa wants quickly and easily. The controls are done through your keyboard and mouse, so cooking will become even faster. You and your kids will enjoy the larger playing area which makes Mama and Papa's antics even more enjoyable to watch. Start a career in the culinary arts and download Cooking Mama on mac or PC.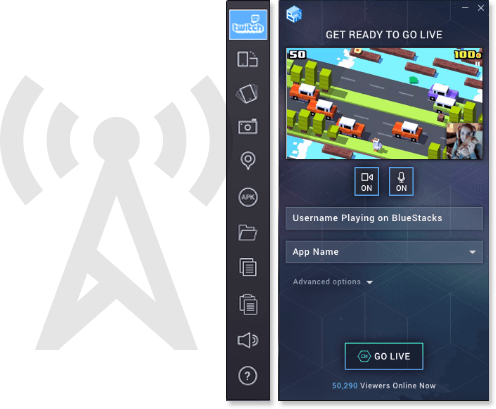 Cook Like a Rock Star!
Be the rock star of your culinary world when you stream Cooking Mama right to Twitch.tv and build your own following of fans and enthusiasts. Twitch.tv is a social site that is centered around video games and millions of hours of video game footage that has been uploaded by users each year. Fans can follow their favorite titles or players and can even share their own footage to attract followers. With BlueStacks 2, all of this is literally just a click away with easy, one-touch streaming controls that allow you to broadcast Cooking Mama to the world.