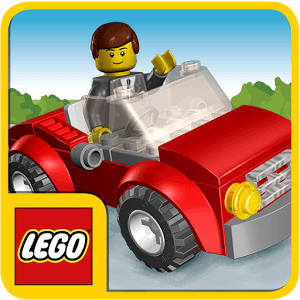 LEGO® Juniors Create & Cruise
In LEGO® Juniors Create & Cruise, children age 4-7 can use their imagination to create their very own LEGO vehicles and minifigures.
Cruising for coins will unlock virtual LEGO sets that can be built with a few easy touches – and which will become part of the game's colorful 3D scenery for your child's next drive-through.
Create & Cruise provides plenty of inspiration for real-life LEGO builds and imaginative play scenarios you can talk to your child about – like why the pretty princess is driving a police car that has legs instead of wheels.
Features:
*No in-app purchases
*NEW levels with engaging scenery
*NEW models – which means fun new build and play experiences. Now your child can play with helicopters and big trucks!
*Minifigure selector and lots of creative vehicles to mix and match – the more you play, the more you unlock!
*Bright, fun and friendly animations and soundtrack
*Intuitive icons and navigation for easy gameplay – no reading or writing skills required
*Virtual building with LEGO® bricks
*No third-party advertising
*No links to websites
About LEGO® Juniors:
LEGO® Juniors is designed to give children age 4-7 a great first experience with the LEGO brick through iconic, fun and Easy to Build models. LEGO Juniors sets contain quick start elements and numbered pre-packed bags that can be built without help from Mum or Dad – which makes any small builder extra proud.

For app support contact LEGO Consumer Service.
For contact details refer to http://service.lego.com/contactus
Our privacy policy and terms of use for apps are accepted if you download this app.
Read more on http://aboutus.lego.com/legal-notice/Privacy-Policy and http://aboutus.lego.com/en-us/legal-notice/terms-of-use-for-apps
LEGO and the LEGO logo are trademarks of the LEGO Group. ©2016 The LEGO Group.
Developer
LEGO System A/S
Category
Educational
Last Update
November 20, 2016
Update notes
New vehicles, minifigures & much more FUN! Update, build, cruise!

LEGO and the Fun of Creation
For many years now, LEGO has stood as the most popular building blocks for children and adults. This is because these little pieces manage to work together and do something great inside our brains. The act of creating something new gets our brain working in new ways and helps form and develop our brain during our younger years. To help keep this trend going in this new digital age we live in, the classic building blocks have come out with LEGO Juniors Create & Cruise on PC and Mac. This new LEGO game lets your children create a variety of different vehicles ranging from police cars, helicopters, and big trucks and then cruise them around a fun storyline. Along the way, they will meet fun characters, help save a little kitty, and learn to create fun times.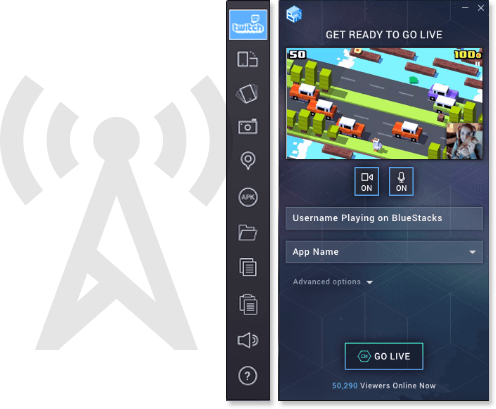 Cruise Around Twitch in Your New LEGO Car
Just when you think BlueStacks can't get any cooler, they come out with the greatest feature so far. The newest version of the free player now includes super-easy access to Twitch broadcasting. Twitch.tv is the home of live video game broadcasts with more than a million live streams playing every day. At any given time, you can find thousands of live broadcasts streaming on Twitch.tv. Users can watch and chat with broadcasters and other viewers live during the streams and then follow the broadcasters they really enjoy interacting with. Twitch makes it easy to meet other LEGO fans and share your mobile experience.