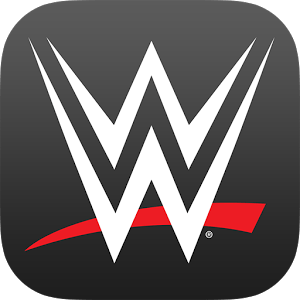 WWE
Take WWE with you wherever you go – any time, day or night – with the official WWE app for your Android device.
Now, in addition to the latest WWE videos, news and thousands of photos, you can use the WWE App as your exclusive portal to WWE Network – a 24/7 streaming service with both scheduled programming and a massive, on-demand library.
Only on WWE Network, you'll see every WWE live pay-per-view event, including WrestleMania, groundbreaking original series, reality shows and documentaries. You'll also be able to explore sports-entertainment's most comprehensive video-on-demand library, featuring every WWE, WCW and ECW pay-per-view ever – uncut and uncensored – plus, classic matches and replays of Raw and SmackDown.
Join your fellow WWE Universe members at the next WWE Live Event near you – for which you can find complete details within the WWE App. Explore our full schedule of events around the globe, find out which Superstars will be in action, set reminders and order your tickets for the experience of a lifetime.
The WWE App provides instant access to your favorite WWE Superstars, Divas and Legends. View Superstar profiles for a quick look at extensive career milestones, biographies, video highlights and Twitter feeds.
If you want to outfit yourself like your favorite Superstar, enjoy the brand-new WWE Shop experience right from your device, where official WWE Shop merchandise is available at the swipe of your fingertip.
The WWE App is your key to unlocking a revolution!
Developer
WWE, Inc.
Category
Entertainment
Last Update
November 23, 2016
Update notes
Thanks for using the WWE App!  We listen to your passionate feedback and make updates regularly.  Every release includes stability and performance improvements.  Don't forget to rate us and you can send us feedback at appfeedback@wwe.com. Check out what's new in this release:
- Bug fixes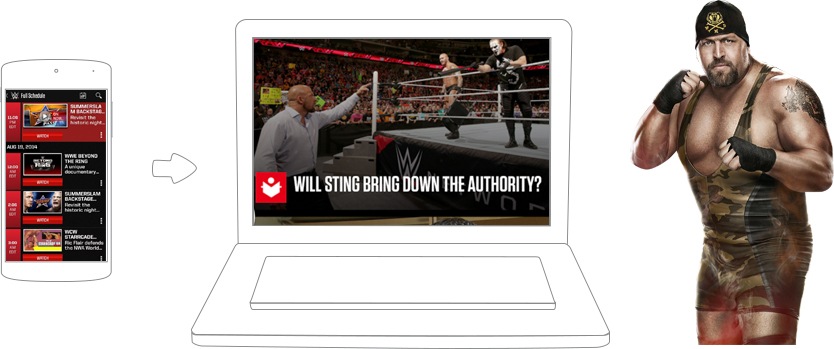 Do You Smell What the WWE is Cooking?
Do you love WWE wrestling more than life itself? The only way to stay connected to all things WWE is with the new Android app from the number one name in wrestling. WWE is the only Android app that gives fans unprecedented access to special videos, programs, and even awesome backstage pass programming. More than just a video player, the WWE app opens up the doors to the WWE like never before with exclusive photos, news, and access to the WWE Network. With the WWE Network, fans can watch 24/7 streaming feeds and a large on-demand library of content. Enjoy second-screen content on the app as you watch shows like Monday Night Raw or Friday Night SmackDown. If you are in the mood for some live wrestling action and excitement, check out the WWE Live Events section to find events near you and even set reminders so you never a chance to see your favorite stars.