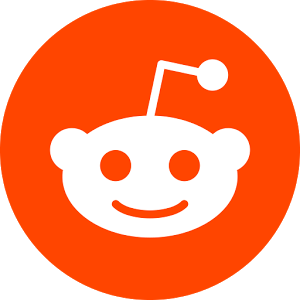 Reddit: The Official App
Funny cat photos, trending news stories, and the best discussions on the internet—these are just a few of the awesome things the official Reddit app does best.
On Reddit, there's a community for every subject imaginable: your favorite sports team, relationship advice, memes, the latest in news and politics—all in real time.
And if you like gifs (or jifs, jiffys, glyphs, ifs, however you choose to mispronounce it), we're positive you'll love it.
What's that you say, girl? "What about a community dedicated solely to images of cats standing on their hind legs?"
We got that, too.
Whether you're into movies or space travel, baking or weight training, cheesy dad jokes or more NSFW humor, world news or Hollywood gossip—or all of the above—you can instantly share your content and ideas with an audience of millions.
We're not saying Reddit is like all your favorite apps put together. But if we were saying that, we'd tell you it has:
• the trendy headlines of Twitter
• the educational content of Quora
• the viral pics of Memebase and Imgur
• the jokesters of Tumblr
• the lols of 9GAG and theCHIVE
• the cringeworthy personal stories of FML and Fail Blog
• the rage comics of fourchan
• and the powerful, human stories found only on Reddit.
(Oops, we went full circle.)
So the next time you're bored and need a break—wait, you're bored right now? Why are you still reading this? Download the app already!
Those cats won't stand on their hind legs forever...
Privacy Policy: https://m.reddit.com/wiki/privacypolicy
User Agreement: https://m.reddit.com/wiki/useragreement
Content Policy: https://m.reddit.com/wiki/contentpolicy
Developer
reddit Inc.
Category
News & Magazines
Last Update
December 21, 2016
Update notes
1.14.2:
New:
* Performance improvements
* Increased the supported minimum Android version from 15 to 16
Fixed:
* Issue where the app refreshed the main feed and the post detail pointed at the first new post
* Issue where clicking the comment button didn't scroll to the top of the comments
* Cleaned up comment sort icons
* Fixed a crash when subscribing to a subreddit
* Fixed deeplinking crash
The Front Page of the Internet Is on Android
Rejoice, for the official app of the Front Page of the Internet is finally here. Install Reddit: The Official App on Pc and Mac to streamline everything you love about Reddit into one, easy to swallow pill. With Reddit: The Official App, you get the best (and worst) of Reddit whenever you ant it. See the coolest images, news stories, memes, and more before anyone else and have a say in what becomes the next big thing. On Reddit, everyone gets a voice and can upvote or downvote their favorite links and submissions. Find a subreddit for any topic you can think of, such as cats, gaming, and victorian architecture. No matter what you're into, there is a subreddit for you packed with cool content. With the official Reddit app, you can browse all of Reddit, submit and discover new content, customize Reddit with cool themes, and multiple layout options. Click the button above to get started.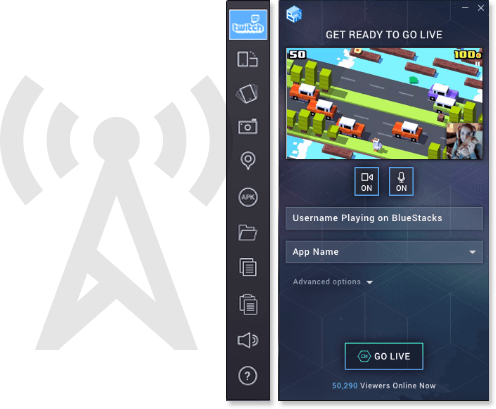 BlueStacks 2 Now Has Convenient Twitch Broadcasting Controls
BlueStacks is always evolving and improving to give its users the best Android experience possible. When you change the game with the newest version of the free BlueStacks 2 player, you now have some of the most convenient controls for Twitch.tv broadcasting and streaming available today. At one time, it would require extra equipment, cables, and a whole lot of hassle to stream Reddit: The Official App to Twitch, but not when you use the free BlueStacks 2 player. Join the future of gaming today and chat live with players around the globe, follow the biggest names in gaming, and become the next big thing.