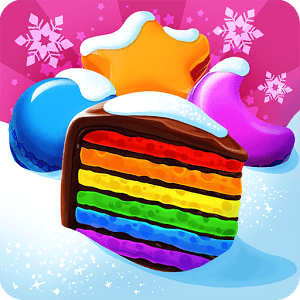 Cookie Jam
Developer
SGN
Category
Puzzle
Last Update
January 4, 2017

It's Time to Jam on Your PC or Mac
If you are looking for an addictive match-3 puzzle game with a delicious twist, then Cookie Jam is the app for you. With hundreds of sweet levels for you to play, there will never be a shortage of cookie-jamming fun to be had. Be sure to act quickly before your cookies crumble and your recipe is ruined. Regular updates bring special events and rewards to Cookie Jam all the time, while the Facebook connect options lets you share all of this fun with your friends and family.

So much cookie-jamming to do, but such a tiny screen to see it all on. Well, not anymore. Click the link above and you will instantly begin your free download of the new Bluestacks Android Emulator tool for PC or Mac. Bluestacks is a way for you to enjoy the fun and excitement of mobile gaming right on your home computer. If you have ever sat around waiting for your battery to charge so you can continue your gaming session, then you realize how important it is to have access to your favorite Android games on your home computer. Now, you are not tethered to your mobile device to play. You can en joy the fun of Cookie Jam on PC or Mac right now.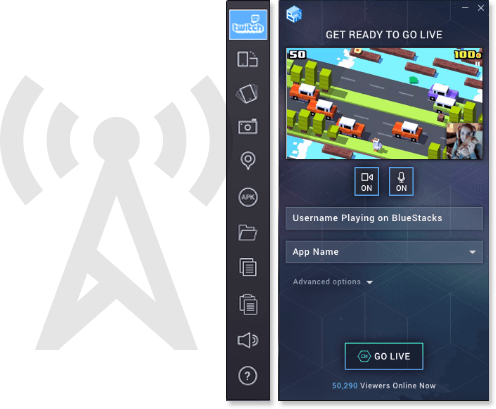 Broadcast With BlueStacks and Twitch to Jam With Other Players
Gamers and video game enthusiasts have always enjoyed watching other gamers play their favorite titles. At one time, this process required extra equipment, lots of cables, and a whole lot of work. Now, players have a much easier way to share their mobile gaming footage with other players thanks to Twitch.tv. Twitch features millions of broadcasts and with the super-easy controls in the new BlueStacks 2, you can join this growing legion of gamers. Share Cookie Jam footage and start gaining followers and even following other players you enjoy and admire.