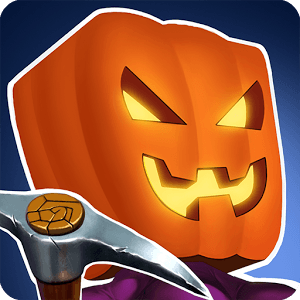 Dig Out!
Dig for the glory!
Dig the mine as deep as possible and collect as many gems as you can. You have a limited amount of moves 'til your digger is broken. Can you beat your friend's high score? Let's see!
Wait! Dig carefully as the FALLING BOULDERS can smash your pixel miner. Also beware of the horrific underground MONSTERS! Use your traps and weapon to eliminate them or else they will kick your pick. Rush through endless underground mines and boulders and become the best treasure hunter!
FEATURES:
• Randomly generated endless maps
• New monster traps you've never seen
• Compete with your friends for the BEST DIGGER title
• Exclusive gem digger tools to dash even deeper
• Discover lost and hidden treasure chests and gems
• Choose your personal pixel miner hero
• Added Google Play achievements and leaderboards
• The game now supports 10 languages
E-mail us at contact@zimadgames.com with any issues, questions or comments. We would love to hear from you.
Developer
ZiMAD
Category
Puzzle
Last Update
December 29, 2016
Update notes
1.5.0:
— Celebrate Christmas with us!
— Laser Cannons. Be careful with it
— New heroes
— New achievements
— New missions

A Digger's Work is Never Done
In these tough times, everybody is doing what they can to make ends meet. One special digger has a line on some hot treasure, but it's buried way beneath the Earth. Begin your search for jewels, treasures, crates, and more by digging your mine as deep as possible. Along the way, collect the hidden treasures and chests you find along the way. Dig carefully, though. The area is riddled with boulders set to fall when disturbed and dangerous creatures and monsters. Play through a series of randomly generated maps and unlock new weapons, traps, and pick axes as you collect riches from the Earth. The more you dig and collect, the higher you will climb up the leaderboards. Challenge your friends and see who has the best digging skills around. Play Dig Out! on Mac and PC with BlueStacks 2.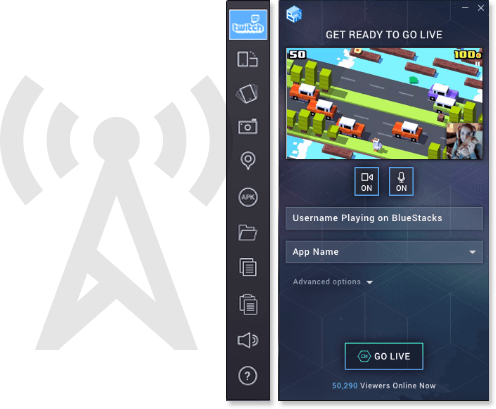 Dig Your Way Through the Twitch Community
When you Play Bigger with the free BlueStacks 2 player, you now get the added benefit of convenient Twitch broadcasting controls. Twitch.tv is the top social gaming site on the net with more than a million live game feeds each day. Users can chat with broadcasters and other viewers live during broadcasts and follow the players they enjoy watching the most. Stream Dig Out! gameplay to the Twitch.tv with the easy, one-click controls of the new BlueStacks 2. Meet other Android gaming fans and start building a following of your own today.