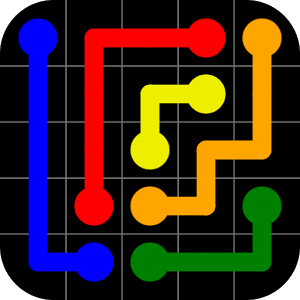 Flow Free
Flow Free® is a simple yet addictive puzzle game.
Connect matching colors with pipe to create a Flow®. Pair all colors, and cover the entire board to solve each puzzle in Flow Free. But watch out, pipes will break if they cross or overlap!
Free play through hundreds of levels, or race against the clock in Time Trial mode. Flow Free gameplay ranges from simple and relaxed, to challenging and frenetic, and everywhere in between. How you play is up to you. So, give Flow Free a try, and experience "mind like water"!
Flow Free features:
★ Over 2,000 free puzzles
★ Free Play and Time Trial modes
★ Clean, colorful graphics
★ Fun sound effects
Special thanks to Noodlecake Studios, creators of Super Stickman Golf, for their work on Flow Free!
Enjoy.
Developer
Big Duck Games LLC
Category
Puzzle
Last Update
October 9, 2016
Update notes
Big news Flow Free Fans! We've released a new game called Flow Free: Hexes! It's the next evolution of Flow Free!
To celebrate, we've also got a great update for Flow Free:
- Two new level packs: Hexes Sampler and Rectangle Pack!
- New Honeycomb color theme, inspired by Flow Free: Hexes
- Many touch control improvements and visual tweaks
- Various minor fixes
Enjoy, and be sure to check out Flow Free: Hexes!

How Well Can You Flow?
One of the most addictive games available for Android is also one of the most basic. Flow Free is a simple game of connect the dots, but it soon becomes so much more. The goal is to connect each pair of colored dots. Be careful, though, if the lines cross each other, they will break. Flow Free offers hours of free fun for all ages and skill levels. If you love puzzles, you can try your hand at more than 1,500 free puzzles.

So many puzzles, so little space. Forget about trying to find the right pathways to connect those dots on a little cell phone screen. Download the free BlueStacks Android Emulator from the link above to play Flow Free on PC or Mac. No more squinting to see dots and lines on small mobile device screens. Now your Flow is on the big screen and much easier to see and connect. Not only does the BlueStacks Advantage make your game easier to play, it also makes it look better on a higher-quality screen. The bright colors really pop as you try to connect all of the dots.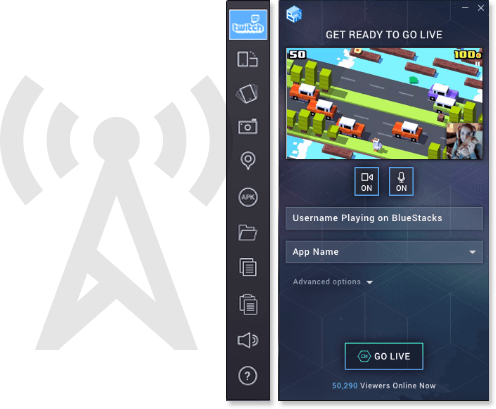 Keep the Good Times Flowing on Twitch.tv
Twitch.tv has become the #1 spot on the web for gamers of all skill levels to come and stream their latest gaming conquests and fails. Every day, there are millions of live broadcasts of players playing almost any game across all platforms. Now, with the ease of one-click controls, BlueStacks 2 users can broadcast Flow Free straight to the growing Twitch community. Twitch users can watch live video game broadcast while chatting with other players, follow their favorite players and titles, or simply hang out and talk all things gaming with other passionate fans.