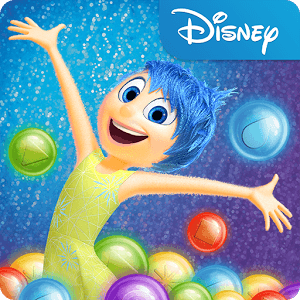 Inside Out Tought Bubble
WINNER OF GOOGLE PLAY'S BEST OF 2015 APPS!
From the creators of Frozen Free Fall and Where's My Water?, Disney Interactive brings you this one-of-a-kind bubble-shooter based on the hit Disney•Pixar film, Inside Out!
Growing up can be a bumpy road, and it's no exception for Riley. Like all of us, Riley is guided by her Emotions — Joy, Fear, Anger, Disgust and Sadness. Join Riley's Emotions on a journey to match, sort and burst memory bubbles, as you travel through unique locations inspired by the film — Family Island, Dream Productions, Boy Band Island, Imagination Land, Train Yard, and more! Play this bubble shooter that twists the puzzle genre inside out!
• SHOOT & MATCH memories
• UNLOCK characters and play over 500 levels
• UNLEASH POWER-UPS – Create sunbursts with Joy, let the rain pour with Sadness, blaze a fiery path with Anger, repel matching memories with Disgust, and scatter orbs in frantic fun with Fear!
• OVERCOME obstacles like Brain Freezes and jump ahead using boosters like Brain Storms!
• CONNECT to Facebook to gift and receive free lives, and to see how you stack up against your friends!
• IMMERSE yourself in the world of the film through stunning 3D animation and gameplay featuring voice actors from the film!
Before you download this app, please consider that this app includes advertising, some of which may be targeted to your interests. You may choose to control targeted advertising within our applications by using your mobile device settings (for example, by re-setting your device's advertising identifier and/or opting out of interest based ads).
• In-app purchases that cost real money
• The option to accept push notifications to let you know when we have exciting updates like new content
• Location-based services
• Advertising for some third parties, including the option to watch ads for rewards
• As well as advertising for The Walt Disney Family of Companies
Visit the official Inside Out Thought Bubbles website – http://games.disney.com/inside-out-thought-bubbles-app
Privacy Policy - http://disneyprivacycenter.com
Terms of Use - http://disneytermsofuse.com
Developer
Disney
Category
Puzzle
Last Update
November 8, 2016
Update notes
Minor bug fixes and optimized performance.

The Latest Disney Hit Comes to Your Computer
Come along as we take a trip through the inside of Riley's mind. From the latest Pixar - Disney hit film comes a bubble shooter game unlike any other. Inside Out Thought Bubbles places you inside Riley's mind as she attempts to organize her thought bubbles. Help her by matching emotions and unlocking special power-ups like sadness and anger. More than 145 levels and multiple gameplay options mean you will be enjoying this bubble shooting fun for a long time to come.

Unlike other bubble shooters, Inside Out Thought Bubbles from Disney - Pixar combines a compelling story and fun locations, all inspired by the film. Play Inside Out Thought Bubbles on PC or Mac to experience an even more enjoyable bubble shooter experience. Begin by enjoying the funny animations and cute characters from the film on a much larger screen. Without distorting the graphic quality, you get to experience mobile gaming like nothing you have ever experienced before. Use your computer's mouse to easily control and aim your bubble shooter for higher scores and combos.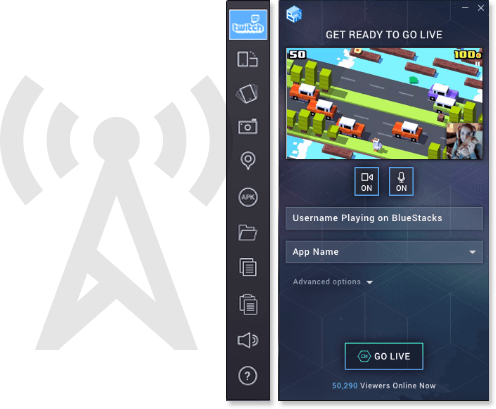 Show Your Bubble-Shooting Skills Off to Millions of Gamers
There are millions of Disney fans all around the world and many of them love to watch live video game footage on Twitch.tv. Now, you have a quick way to connect with these Disney fans by broadcasting Inside Out Thought Bubble to Twitch.tv. Twitch is the best site for streaming your mobile gaming footage to millions of gamers around the world. Users can follow the gamers they like, chat live while watching broadcasts, and make connections over their favorite games. With BlueStacks 2, you can join this group of Disney gamers and stream Inside Out Thought Bubble with one-click controls.