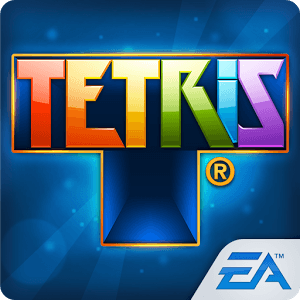 Tetris
FREE YOURSELF! Play the world famous Tetris® game you know and love with improved controls and all-new social features.

CHECK OUT THESE RADICAL FEATURES:

• MARATHON MODE – We've added all-new controls so you can stack like a pro. Choose between lightning fast One-Touch, classic Swipe controls, or the innovative new Drag-and-Place option to keep clearing those lines.

• TETRIS® GALAXY – Try this new multi-level mode! Clear to the core as you drop each Tetrimino with split-second intensity. And use power-ups to transform the blockade below!

• FACEBOOK LEADERBOARDS – Connect with your friends and brag about high scores on the newsfeed and more.

• TETRIS® RANK – Keep a tally of every line you've ever cleared!

• T-CLUB – Join fellow Tetris® Enthusiasts and gain an advantage with bonus lines and T-Coins.

Terms of Use: http://www.ea.com/terms-of-service
Privacy and Cookie Policy: http://www.ea.com/privacy-policy
Game EULA: http://tos.ea.com/legalapp/mobileeula/US/en/GM/
Visit https://help.ea.com/ for inquiries.

EA may retire online features and services after 30 days' notice posted on www.ea.com/1/service-updates.

Important Consumer Information: This app: Requires acceptance of EA's Privacy & Cookie Policy, TOS and EULA; contains advertisements for EA and its partners; contains direct links to social networking sites intended for an audience over 13; contains direct links to the Internet.
Developer
Electronic Arts Inc
Category
Puzzle
Last Update
November 14, 2016
Update notes
Hello Tetris fans! We've made some behind-the-scenes adjustments to improve overall gameplay and provide a smoother Tetris experience. Thanks for playing!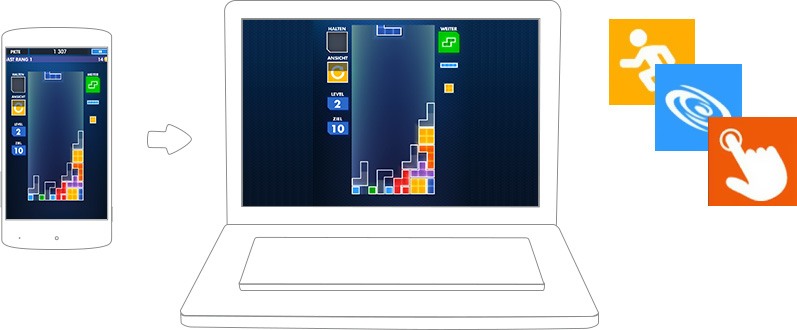 Enjoy Tetris All Over Again!
It seems like ancient history, but there was a point when the most popular game in the world was Tetris. Relive those good ol' days with the new and improved Tetris for Android. This classic puzzle game has been updated for a new, social generation. Along with the addictive classic Tetris game, you get extra features like social options, new gameplay styles, and exclusive leaderboards. Now you can prove you are the Tetris master.

A puzzle game as intense and speed necessary as Tetris isn't always easy to play on tiny mobile device screens. Ditch the mobile screen and play the new Tetris on PC or Mac today. Download the free BlueStacks Android Emulator tool from the link above and you can start clearing lines in no time. BlueStacks is a program that allows your computer to run Android programs like any other program. This means you have access to thousands of Android titles right on your home computer.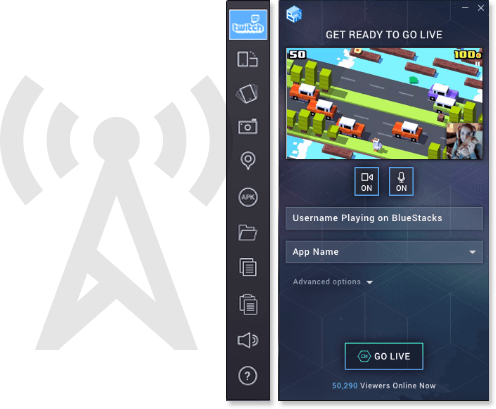 The Classic Meets the Modern
Tetris is a game that has been around for a long time and continues to attract players every day, much like the new social gaming site Twitch.tv. Now, the two can combine their powers to attract a whole new breed of gamer to the genre. The new BlueStacks 2 players gives you the power to broadcast Tetris to the Twitch network and show other players how it's really done. Each day, there are more than one million live video game broadcasts streamed to viewers all around the world on Twitch. many of these players love watching good players take on classic video games. Show off and maybe you will start gaining followers of your own.