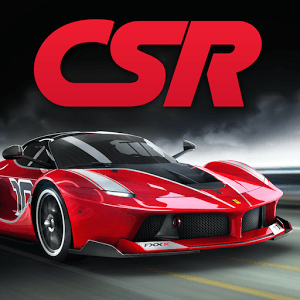 CSR Racing
*** The best-selling drag racing series - over 130 million downloads ***
This is CSR Racing. The ultimate drag race in the city streets, featuring over 100 licensed cars, stunning graphics, addictive gameplay and intense online player vs. player competition.
Play a quick race in a spare minute, or strap yourself in for a grand tour to the top of the leaderboards.
RACE OVER 95 LICENSED CARS from the worlds most prestigious car manufacturers including Ferrari, McLaren, Bugatti, Aston Martin, Hennessey and Koenigsegg
COMPETE IN MULTI-PLAYER - Race online against the best CSR players to win special new cars and top the global leaderboard!
WITH WORLD TOUR - Compete Tier 5 and compete against crews from across the globe! Can you beat them and make it to The International?
BEAT THE CREWS and you'll rule the city. Tune out their trash talk. Beat each boss and be the new king of the streets.
UPGRADE your engine, fit stickier tires, and strip out weight to cut every tenth from your quarter mile time.
CUSTOMISE your cars and boost your race winnings with cool custom paint, plates and decals.
--------------------------------------
Requires Android 4.0 (Ice Cream Sandwich) and above. Optimized for tablets.
Make sure you play with your device connected to the internet to gain access to the latest content and features, and to ensure that your profile is backed up.
PLEASE NOTE! CSR Racing is free to play, but it contains items that can be purchased for real money.
To prevent unauthorised purchases, select "Set or Change PIN" from the Google Play settings menu, create a PIN, then enable the "Use PIN for Purchases" option. You will then be required to enter your PIN before every transaction. Please be aware that this option is only available on Android OS 3.x and above.
Meet other players and find out more about CSR:
* Facebook: http://www.facebook.com/CSRRacingGame
* Twitter: @CSRRacing (http://twitter.com/CSRRacing)
* Instagram: http://instagram.com/CSRRacingGame
* Web: http://nmgam.es/crexwl
Terms of Use: http://www.naturalmotion.com/terms-of-use/
Privacy Policy: http://www.naturalmotion.com/privacy-policy/
Developer
NaturalMotionGames Ltd
Category
Racing
Last Update
November 1, 2016
Update notes
- Complete your PRO GT3 car collection
- Compete in Seasons to win the awesome Jaguar XJ220 and Lamborghini Murciélago SV
- Race the Subaru BRZ in its own Event for an exclusive decal
- Fixes for a number of minor issues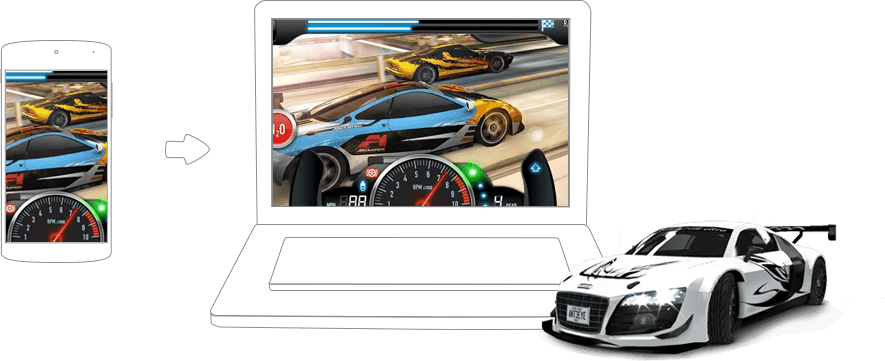 Take to the Streets in This Hardcore Drag Racing Game
If you have ever wanted to experience the thrills and chills of real drag racing, now is your chance. Play CSR Racing on PC to experience what it's like to sit in the driver's seat for a few seconds with more power under your hood than you could ever imagine. Race more than 85 licensed cars and upgrade your racers with the best parts, tires and engines. The only way you will make it to the top is by playing hard and playing bigger.

Download CSR Racing on PC using the new BlueStacks Android Emulator. This free program for your home computer is your key to downloading any game from the Android marketplace right onto your PC. Hear realistic sounds and control your cars better than ever before using your mouse. Don't waste all of this extreme racing action on a simple smartphone. Instead, bring CSR Racing home in all its glory using the new BlueStacks app for PC.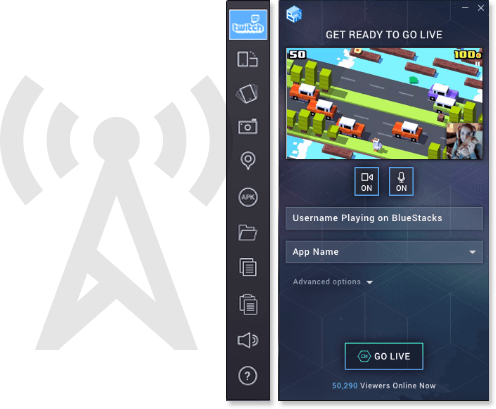 Play Bigger With Twitch and the New BlueStacks 2
BlueStacks has always been a program that strived to bring mobile gaming fans the features they most desire. To this end, they have updated the latest version of the BlueStacks 2 player to include easy, one-click access to Twitch.tv. Players come to Twitch to share and view video game footage and connect with other fans of their favorite titles. Follow your favorite players and titles, or create your own following by broadcasting CSR Racing matches to Twitch. Play Bigger and start a whole new dimension to your racing world with BlueStacks and Twitch.tv.