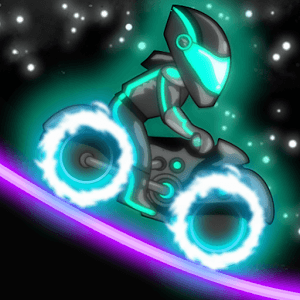 Neon Motocross
Neon Motocross is a motorbike, physics-based game for Android. Perform the most unbelievably insane flips with your neon ride. Flip and ride throughout 180 extreme levels in 6 different scenarios. Feel the rush of riding our most extreme bikes, with x2 and x3 speed; pump the NITRO and get those extra HP you need to complete every single level with a perfect score.
Tap the screen to activate the NITRO, accelerate and break; tilt your device to lean your bike and perform the most insane flips.
Try to complete every level and all the achievements in the game. Are you ready for the ultimate motocross game?
Features:
- 180 levels
- Nitro
- 6 different scenarios
- Over 10 neon bikes
- Best time records
- Achievement system
Developer
Play365
Category
Racing
Last Update
December 26, 2016

Change the Motocross Game Forever
The future is now when you play Neon Motocross on PC or Mac. This highly stylized video game features high-speed motocross action with some of the craziest flips and stunts you will ever see. This physics-based racing game features brightly colored tracks and bikes and enough dips and jumps to make any motocross fan excited. When you challenge Neon Motocross, you will be opening yourself up to more than one hundred extreme motocross tracks and raceways. Collect and use nitro to give you bike an extra boost of power and speed as you attempt to complete six challenging scenarios. Collect space coins to purchase new bikes and see if you can handle the most extreme rides in the galaxy, some with upwards of three times the power and boost. Can you beat your best time while unlocking all of the achievements? Play Neon Motocross on Mac and PC to change the motocross game and get extreme.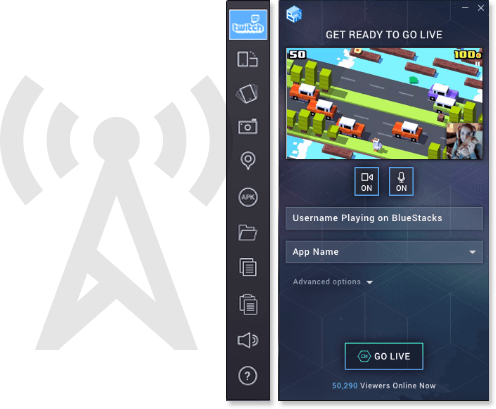 Get Crazy for the Whole to See
With the new and improved BlueStacks 2 player, you can now stream Neon Motocross directly to the Twitch.tv community to show off your mad skills or take on grueling challenges from other players. Twitch receives more than a million visitors every day to watch millions of hours of live video game footage, share their own game experiences, and to chat live with other players and broadcasters during the streams. Every user can follow the titles and broadcasters they enjoy, as well as start collecting their very own followers. Take your racing to the next level and broadcast Neon Motocross to Twitch today.