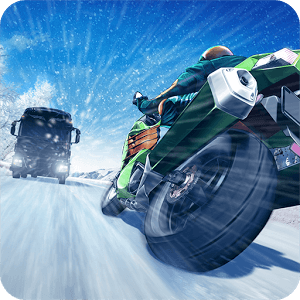 Traffic Rider
** Get Ready for the holidays - Festive updates **
Another masterpiece from the creators of Traffic Racer. This time, you are behind the wheels of a motorbike in a much more detailed gaming experience, but also retaining the old school fun and simplicity.
Traffic Rider takes the endless racing genre to a whole new level by adding a full career mode, first person view perspective, better graphics and real life recorded bike sounds. The essence of smooth arcade racing is still there but in the shell of the next generation. Ride your bike in the endless highway roads overtaking the traffic, upgrade and buy new bikes to beat the missions in career mode.
Now it is time to hit the roads with a motorcycle!
FEATURES
- First person camera view
- 26 motorbikes to choose from
- Real motor sounds recorded from real bikes
- Detailed environments with day and night variations
- Career mode with 70+ missions
- Online leaderboards and 30+ achievements
- Support for 19 languages

TIPS
- The faster you ride, the more scores you get
- When driving over 100 kmh, overtake traffic cars closely to get bonus scores and cash
- Driving in opposite direction in two-way gives extra score and cash
- Do wheelies to get extra score and cash
FOLLOW US
* http://facebook.com/trafficridergame
* http://twitter.com/traffic_rider
*** No Timers, No Fuel *** Just pure endless fun!
Traffic Rider will be updated regularly with your suggestions. Don't forget to leave a review with your feedback.
Developer
Soner Kara
Category
Racing
Last Update
November 29, 2016
Update notes
HOLIDAY UPDATE
- Don't miss 50% off sales with holiday packs
THE SPEED OF SOUND
- Added 2 more bikes faster than ever!
MORE CHALLENGE
- Added 10 advanced missions
CAN'T PASS A MISSION?
- Added "skip mission" feature to keep you going
AND MORE..
- Added Hindi language support
- Various improvements and bug fixes

New Technology With an Old-School Arcade Feel
From the makers of the hit video game Traffic racer comes the next level in mobile racing games. Traffic Rider is more than just another racing game. It takes everything awesome about Traffic racer and throws it on two wheels. Choose from more than 20 unlockable and rideable motorbikes in this high-speed endless racing game. Feel the thrill of cruising through the city streets or along a snow-covered mountain with the first=person perspective and high-quality graphics. Adding to the realism are the real-life recorded bike sound effects and detailed day and nighttime environments. Traffic Rider brings even more action to the table with a career mode and more than forty mission to challenge you for a long time. Play Traffic Rider on Mac and PC to experience the thrill of real-world motorbike racing from the comfort of your own home. Click the button above to begin racing today.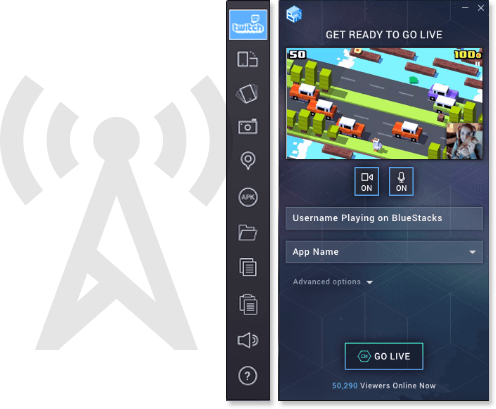 Twitch Users LOVE Racing!
For the few of you who have not heard, Twitch.tv is the biggest thing in gaming since Mario crushed his first Goomba. Each day, there are more than one million live video game broadcasts hosted on Twitch.tv. These broadcasts feature gamers tackling games from every genre, platform, and era imaginable. With the BlueStacks Advantage, you now have one-click access to Twitch broadcasting. Join the growing community of gamers and watch broadcasts all day and night long, chat with other players and the broadcasters themselves during live streams, and follow the players you really enjoy watching. Stream Traffic Rider to Twitch with BlueStacks 2 easily and conveniently.