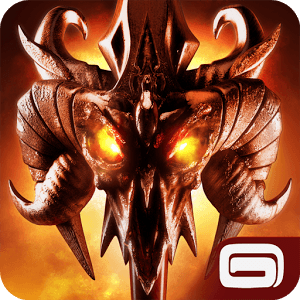 Dungeon Hunter 4
Venture forth into the most immersive, accomplished, and addictive chapter of the acclaimed action RPG saga!
***** REDISCOVER THE THRILL OF DUNGEON CRAWLER GAMES
- Hack your way through an EPIC STORYLINE & a dark fantasy adventure
- SLASH hundreds of enemies and massive bosses
- LOOT countless items
***** EXPERIENCE A TRUE RPG
- Choose from 4 types of warriors with unique combat styles
- UPGRADE your battle skills
- CUSTOMIZE, craft and charm your gear
- Throughout the game, unveil the mysteries surrounding your warriors
***** GO FOR MULTIPLAYER ACTION
- Fight along your friends in the CO-OP arenas
- Show off your battle skills in the action-packed PVP mode
- Gather up and fight other warriors in TEAM DEATHMATCH games
The Demons, a race thought to have been extinguished eons ago, have returned. You awaken from what seemed like a nightmare to find your kingdom, Valenthia, decimated. Unharmed from the battle, you are mysteriously gifted with tremendous new power and skills. You could be your people's only remaining hope…
Embark on an epic adventure and get ready to fight your way through intense solo and multiplayer levels in this new free installment of the iconic dungeon crawler game.
This free fantasy game is best suited for fans of: hack 'n slash, action RPGs, dark fantasy games, multiplayer and free adventure games.
If you are one of them, get the game now for free!
_____________________________________________
Visit our official site at http://www.gameloft.com
Follow us on Twitter at http://glft.co/GameloftonTwitter or like us on Facebook at http://facebook.com/Gameloft to get more info about all our free upcoming games.
Check out our videos and game trailers on http://www.youtube.com/Gameloft
Discover our blog at http://glft.co/Gameloft_Official_Blog for the inside scoop on everything Gameloft.

Privacy Policy : http://www.gameloft.com/privacy-notice/
Terms of Use : http://www.gameloft.com/conditions/
End User License Agreement : http://www.gameloft.com/eula/
Developer
Gameloft
Category
Role Playing
Last Update
October 5, 2016
Update notes
Minor bug fixes.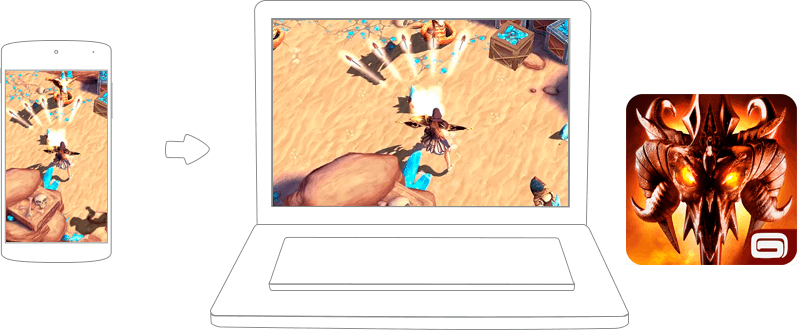 Battle Demons to Save Your Kingdom - and the World
Valenthia, a once thriving city and your land, has been destroyed. You awaken with mysterious powers and a mission. it is up to you to save the land you love in the latest incarnation of the classic RPG series. Dungeon Hunter 4 is another intense dungeon-crawler that pits you against the forces of dark and evil. Play through hours of solo missions or participate in epic multiplayer action with gamers around the globe. Only working together can you defeat the demons and restore the peace to your kingdom.

With beautiful artwork and visuals, Dungeon Hunter 4 deserves a better platform than your mobile device. Help vanquish the destructors of Valenthia when you play Dungeon Hunter 4 on PC using the new BlueStacks Android Emulator app for Windows. By installing the free BlueStacks app on your computer, you have instant access to everything the Google Play store has to offer from your favorite apps to top-downloaded games on your computer. Explore more than 35 dungeons with crisp HD graphics when your download the free BlueStacks app from the link above and play Dungeon Hunter 4 on PC.