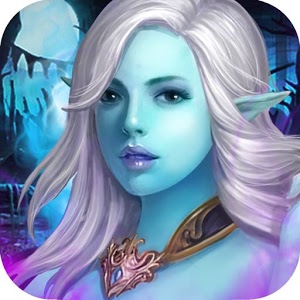 FallSouls – SapphireWar
FallenSouls Sapphire War is a fast paced mobile Action RPG brimming with varied gameplay, excellent graphics and an engrossing story of justice vs evil!
SAPPHIRE WARS
-Guilds of hundreds of people compete for sapphire wars!
-Select your opponents, steal their resources and shield yourself from attacks.
-Destroy the frozen heart of your soulless enemy.
POWER IN YOUR HANDS!
Create your own hero and make him unstoppable with legendary weapons and armour!
Empower your mercenaries to slash any enemy down in a flash!
Explore the campaign map - a world of wonders, dangers and unknown Monster adversaries awaits you!
Fight your way to the top of the Leaderboard!
Experience a revolution in Action RPG! Download now and play for free! Play today & chat with millions of people around the world. Will you find your match?
For any inquiries regarding FallenSouls Sapphire War, please contact us via our cs mail fs.cs@aprecisionads.com
Developer
jin boli
Category
Role Playing
Last Update
July 22, 2016
Update notes
Optimize new feature

Justice Faces Off Against Evil in FallenSouls - Sapphire War on PC and Mac
When evil begins to fill the land, the only person to bring justice and peace back is you and your team of fearless warriors and heroes. In this action-packed role-playing game, you get to create your very own hero and craft him to be the ultimate force against evil. Besides the extreme RPG action and battles, FallenSouls - Sapphire War features player chats, leaderboards and special events.

In a world as vast and detailed as Fallen Souls, exploring and fighting your way to the top is a difficult task. Don't make it even tougher by striving to fight on a small mobile screen. Play Bigger and download the free Bluestacks Android Emulator tool to play FallenSouls - Sapphire War on PC and Mac. Bluestacks unlocks the power of the Google Play store and opens it up to your home computer. Within minutes, you will be shopping and downloading Android apps straight to your computer. When you play FallenSouls - Sapphire War on Mac or PC, you won;t lose any of the beautiful graphics and details. Gameplay is just as clear as your mobile device.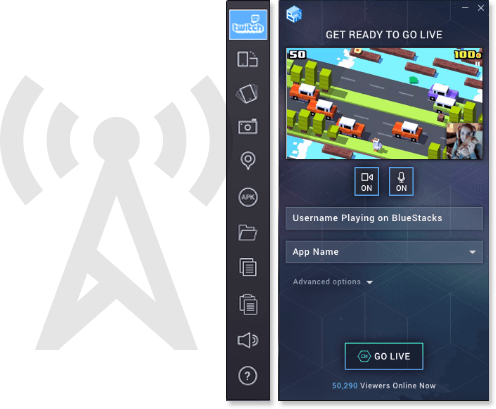 Bring the Sapphire Wars to Millions
The hells of war just got a lot darker with the latest version of the free BlueStacks 2 player. When users decide to Play Bigger and use FallenSouls - Sapphire War with the new BlueStacks 2 player, they have instant and convenient access to twitch.tv broadcasting. Instead of using extra equipment and hassles, you can now stream FallenSouls - Sapphire War straight to Twitch with the simple use of one-click controls. Twitch is the website for gamers to broadcast their favorite games and meet other gamers with a true passion and dedication for all things video games.