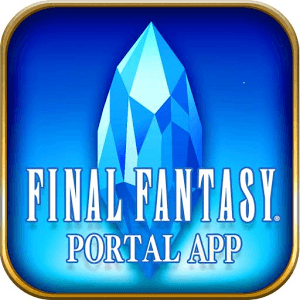 Final Fantasy Portal
This is a general portal app for information on FINAL FANTASY and related products.
◆ Get the latest info on all things FINAL FANTASY!
View the latest information on FINAL FANTASY games, books, music, merchandise, events, and more!
◆ Point system
By logging in through your Square Enix account, you can acquire points, which you can in turn exchange for various items. There are many ways in which points can be acquired:
- Daily login points
- Points for viewing news
- Points for viewing videos
- Points for viewing FF Topics
and more!
◆ Save up and exchange your points!
Acquired points can be exchanged for digital content, such as wallpapers for your smartphone!
◆ Play the in-app games!
You can acquire and play the card game "Triple Triad," or the original classics "FINAL FANTASY (Portal Version)" and "FINAL FANTASY II (Portal Version)."*
* Specified in-game apps are made specifically to launch from this portal app only.
* "FINAL FANTASY (Portal Version)" and "FINAL FANTASY II (Portal Version)" are not compatible with the non-Portal version apps of the same name.
◆ Compatibility
- Devices using Android 4.0 or later
Developer
SQUARE ENIX Co.,Ltd.
Category
Role Playing
Last Update
December 25, 2016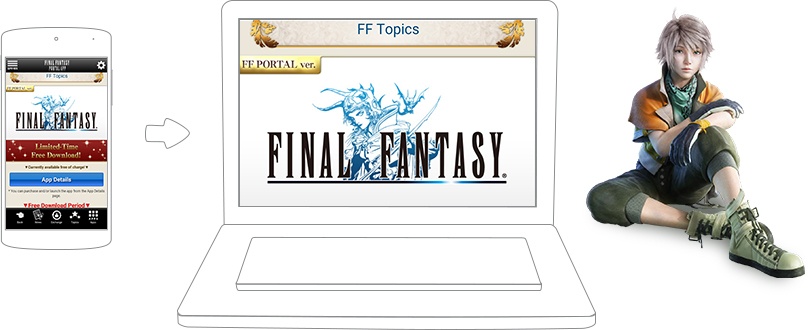 Turn Your Computer Into a Final Fantasy Portal
The biggest role-playing series ever created is still pumping out hits and making fresh news. Keep up on everything Final Fantasy related with this new Android app from Square Enix. Final Fantasy Portal is the one app every gamer and RPG fan must have. Keep up-to-date with everything from Square Enix with regular news and updates on Final Fantasy games, movies, books, and more. Log in with your Square Enix account every day for points that can be exchanged for items and downloads. Besides logging in, there are several other ways in which gamers can earn points. To broaden your Final Fantasy Portal gaming experience, you can unlock special games only available through this app. Battle your way through the entire Final Fantasy series with the new card game Triple Triad featuring 300 cards. Bring back the good ol' days of gaming with the exclusive Original Final Fantasy (Portal Version).