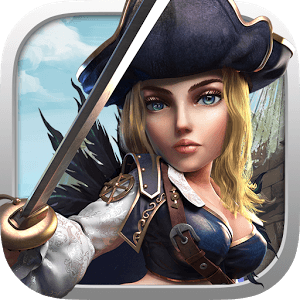 Heroes Charge
Join with your friends in the best and latest action RPG multiplayer online battle arena, HEROES CHARGE! Collect and train your heroes, gather your teammates, strengthen your heroes and wipe out the enemy in thrilling, addictive and fast-paced games. Over one hundred quests for you to partake in the story that YOU tell. Which heroes will you choose?
= AN EXCEPTIONALLY RICH AND ADDICTIVE GAME =
- Choose between over 50 unique and varied Heroes, from melee bruisers, agile archers and powerful mages
- Fight and explore through the world of Kron, find rare heroes and see if you have what it takes to persuade them to join you!
- Develop and upgrade your skills while collecting equipment sets that infuse your heroes with power over your foes!
- An immersive experience with friends or go solo on your own in numerous battles
- Blend cooperation with your friends as you battle against competing guilds for elite prizes
- Develop team play and strategies to rule the world of Kron
- Build or join a guild of friends
- Fight through the PVP Arena for awards fame!
- Collect and develop rare heroes!
- Fight against a horde of enemies in challenging special events!
NOTICE: Heroes Charge is a completely free-to-play game, however there are some game items that can also be purchased for real money. If you don't want to use this feature, please disable in-app purchases in your device's settings. Also under our Terms of Service and Privacy Policy, you must be at least 13 years of age to play or download Heroes Charge.
Developer
uCool
Category
Role Playing
Last Update
November 22, 2016

It's Time to Take Charge on Your PC or Mac
In a world where an ancient evil has awoken and threatens to consume everything in its path, a band of heroes must bravely face the unknown dangers and pitfalls that lie ahead to save their world. Join millions of other heroes and play the Android hit Heroes Charge on PC or Mac today. Journey through the vast land of Kron in search of heroes to join your party. As you battle hordes of evil creatures and magical beings, your heroes will discover new items to use and upgrade. They will need all the power they can get if your heroes plan on saving Kron from an ancient evil force. Gather all your might and strength and embark on the greatest and most important adventure of your life when you play Heroes Charge on your computer or laptop with the free BlueStacks 2 Android emulator.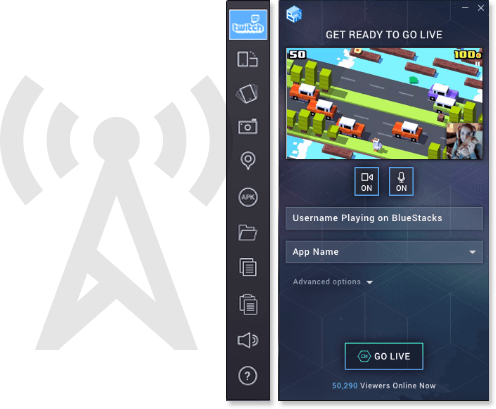 Take Your Heroes to the Next Level
Play Bigger and experience the thrill of Heroes Charge on your Mac and PC to take advantage of a brand-new feature. Now, the free BlueStacks 2 player comes with convenient controls to broadcast Heroes Charge straight to Twitch. This social gaming community has become the go-to website for gamers to watch some of the biggest names in gaming play almost any title you can imagine. Join these passionate gamers to follow your favorite gamers, keep track of your favorite titles, and chat with players from all walks of life. The truth is, you never know what to expect when you join the millions of players on Twitch each day.