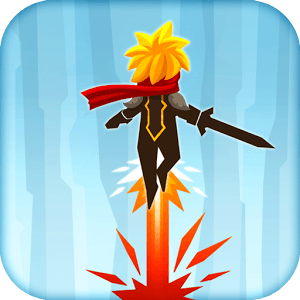 Tap Titans
The world has been overrun by terrible monsters and titans - It needs a hero to bring peace to the land, and that hero is you! As our leader, you must grab your blade and vanquish the terror. With the help of other warriors you can summon along the way, collect artifacts to make yourself stronger and destroy the dark forces to bring peace to the land.
❖ Tap Titans is 2015's best action adventure game. Tap Titans has already been featured on the Play Store 57 times and by the App Store 450 times!
❖ Join fun tournaments, enjoy beautiful art and a wonderful community of players in 2015's best RPG.
❖ Tap to attack, tap to slay, tap to adventure, and tap to summon and hire warriors and heroes. Tap to activate devastating battle skills, tap for action, tap for fun and tap to collect mysterious artifacts. Keep tapping away. You are our last hope!
❖ Fight in rapid battles or long strategic RPG games; it's your choice how to play.
❖ Features ❖
➤ ADVANCE through thousands of levels to prove your skills
➤ Tap/Click to defeat 60 unique monsters & titans.
➤ SUMMON 33 warriors and heroes to fight monsters & titans for you, even when you're not tapping
➤ EXPLORE 10 adventure-filled realms with multiple monsters & titans in each
➤ JOIN fun RPG tournaments to compete against others
➤ BATTLE cursed monsters & titans in the dark dungeons to find even more treasures
➤ PRESTIGE for battle-hardened players to gain even more power
➤ COLLECT 33 artifacts to enhance your many weapons and abilities
➤ EXPERIENCE 2015's best action adventure RPG!
❖Five-star User Reviews ❖
★★★★★ "...this one holds my attention really well. I have this urge to just keep going."
★★★★★ "Help me. I can't stop playing this game. Tap, tap, tap... Every time I think I'm out it pulls me back in!"
★★★★★Tap to Play the best action adventure RPG of 2015 today!
❖Join your Tap Titans Friends on Reddit & Facebook❖
www.reddit.com/r/TapTitans
www.facebook.com/TapTitan
Developer
Game Hive Corporation
Category
Role Playing
Last Update
May 17, 2016
Update notes
- Spell Master's Journey
- Bug Fixes

Only You Can Defeat the Great Evils That Have Come to Dominate Us
The world of Titan is under attack from sinister forces, and it is up to you to defeat them. Search the world and fight your way through throngs of evil henchmen, monsters and dark forces as you collect heroes, collect loot and save the day. Throughout your adventure you will meet at least 60 different monsters and enemies over 10 vast worlds. This is your calling to be a hero and save your world from imminent destruction.

Explore the great worlds of Titan in amazing beauty and detail by playing Tap Titans on PC. Using the the BlueStacks Android Emulator, a whole new world of gaming fun will be open to you. The free BlueStacks app allows you to download and play any Android game right on your home computer. Watch as the beautiful artwork and landscapes come to life on your PC. Explore each one to the very end to discover the secret to destroying the great evil once and for all.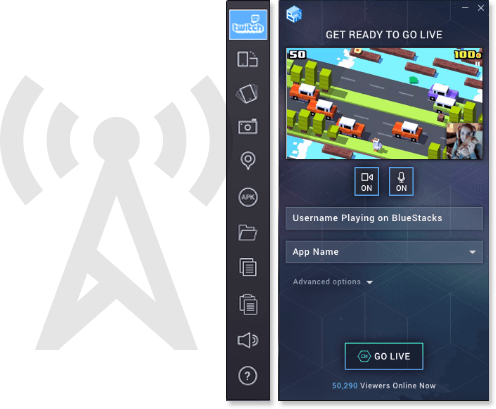 Tap, Play, and Stream With Twitch.tv and BlueStacks 2
Climb your way to the top of the Twitch mountain by broadcasting your Tap Titans conquests to the entire community. Extra cables and equipment were generally needed to be able to mirror and stream your screen to twitch.tv, but not anymore. With the new BlueStacks 2, you simply have to click a button to begin streaming Tap Titans to Twitch.tv. Follow the players you enjoy and gain a few of your own along the way. Gamers all over the world are waiting to connect with and challenge you on Twitch.tv.