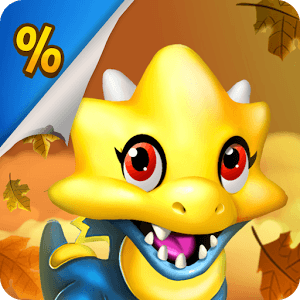 Dragon City
Become the ultimate Dragon Master! Build your own city on the Floating Islands and fill it with farms, habitats, buildings… and dragons! Train your cute babies and evolve them into impressive beasts that will defend you in battle.
Breeding is essential in Dragon City: Combine dragons of Fire, Nature, Legend and lots of other elements to hatch rare hybrids and expand your collection. You can also obtain dragons from exclusive events!
FEATURES
– Complete the Dragon Book! There are over 500 dragons to breed and collect.
– New dragons join the game every week through breeding events and special islands.
– Build a beautiful city of fantasy for other players to see when they visit you!
– Fight against other Dragon Masters in the Leagues and challenge yourself at the Tournaments!
– Unlock advanced features like the Ancient World and the Guardian Dragons.
– Be social: You can help your friends, visit them and send them gifts!
You can log in with Facebook to save your game and play on all your devices – That way you can take your baby dragons everywhere.
There are over 80 million Dragon Masters. What are you waiting for? Join the fun!
If you already love our dragons… Drop us a nice review 🙂
Dragon City is FREE to download and FREE to play. However, you can purchase in-app items with real money. If you wish to disable this feature, please turn off the in-app purchases in your phone or tablet's Settings.
Follow us on Twitter: @DragonCityGame
Like us on Facebook: https://www.facebook.com/DragonCity
Subscribe to our Youtube channel: https://www.youtube.com/user/DragonCityChannel
Check out other cool games by the creators of Dragon City: Monster Legends and World Chef!
Developer
Social Point
Category
Simulation
Last Update
December 20, 2016
Update notes
Good news, Dragon Master!
Now you can easily switch the language your dragons speak in the game's settings. Have fun!
¡Que lo disfrutes! Divertiti! Amuse-toi bien ! Viel Spaß!

Create Your Very Own Dragon City on Your Computer
In a magical world, you have been tasked with building a dragon city full of mystical and powerful creatures. Explore this magical land to find dragon eggs to hatch, raise, and train. When they are strong enough, battle other players and their dragons. Find more than 100 dragons and try to collect them all.

A city full of dragons sounds like something that is just too much for your little mobile device. free the beasts and build your Dragon City on PC and mac with the free BlueStacks Android Emulator app. This program will turn your everyday computer into a magical gaming box full of the best and newest Android titles. When you play Dragon City on your computer or laptop, you will enjoy a much more immersive gaming experience with a larger playing area and easier controls via your mouse and keyboard.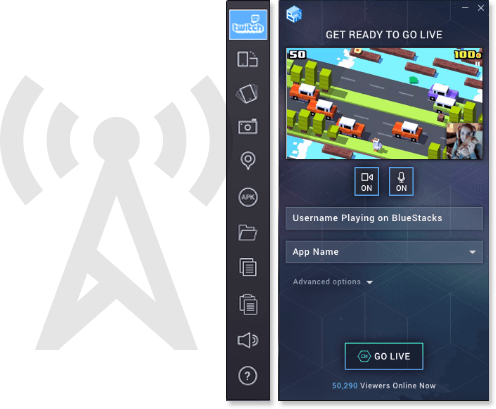 Raise Dragons and Fight for the World to See
When you build you magical Dragon City, you will want to show it off to as many people as possible. The largest gaming community is now only a click away when you play Dragon City via the free BlueStacks 2 gaming player. You can now easily stream Dragon City to Twitch.tv using one-touch controls right from the BlueStacks 2 player. Show off your collection and admire the collections and battle skills of players from all corners of the globe. Follow the best Dragon City players and make new friends with Twitch and BlueStacks 2.