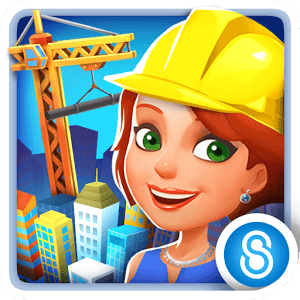 Dream City: Metropolis
As mayor of Dream City: Metropolis, you'll build a city of your dreams and explore a beautiful 3D world alongside a cast of colorful characters!
CREATE YOUR OWN BUSTLING METROPOLIS
- Grow your industries to become a world-class city builder!
- Develop housing and watch happy citizens move in and raise families!
- Construct civic buildings that provide services to help run your vast megalopolis!

EXPLORE A HUGE 3D WORLD
- Design a living, breathing, city building world!
- Collect hundreds of unique businesses, houses, civic buildings, and landmarks!
- Meet friendly characters like Rachel, your helpful Chief of Staff!
BECOME THE MAYOR YOUR CITY NEEDS
- Unlock dozens of new neighborhoods as your city grows!
- Discover mysterious new landmarks as you build into the unknown!
- Build bridges to expand your city toward new horizons!
Play with friends for FREE as you collect buildings, win prizes, and unlock real-world landmarks to create the greatest city in the world! Nurture your promising township into a budding metropolis!
DREAM CITY: METROPOLIS IS A CITY BUILDER FOR EVERYONE!
*Dream City: Metropolis is an online game. Your device must have an active internet connection to play.
*Please note that Dream City: Metropolis is free to play, but you can purchase in-app items with real money. If you do not want to use this feature, please set up password protection for purchases in the settings of your Google Play Store app.
Follow Storm8
www.storm8-studios.com
facebook.com/storm8-studios
twitter.com/storm8-studios
Developer
Storm8 Studios
Category
Simulation
Last Update
November 14, 2016
Update notes
Our Halloween Event is here!
-Collect candy corn to earn exclusive Halloween prizes, like the Gothic Mansion and Haunted House!
-Spookify your city with brand new businesses, civic buildings, decorations, and highrises!
Dream City: Metropolis keeps getting better! A number of bugs have been fixed!

Become the Mayor Your City Needs

As a newly elected mayor, this is your chance to take your small hometown and create a huge, bustling city. Welcome to the wonderful world of Dream City: Metropolis, the most expansive city building game available for mobile devices. The large, 3D world is just waiting for you to explore and transform into a large city full of interesting and useful characters. Build housing and expand your city's main industries to attract new residents and watch your population grow. As your city grows, your residents will need special services such as police, fire, schools, and more. Build and nurture these services to keep your citizens happy and safe without running your budget into the ground. There are hundreds of building and businesses to unlock and add to your city, including some of the most famous landmarks from around the world. Play Dream City: Metropolis on PC and Mac with BlueStacks 2.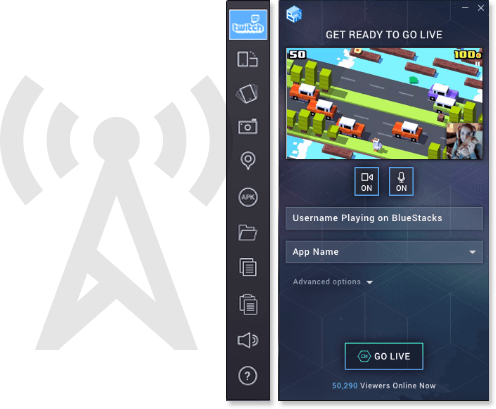 Take Your Tiny Town Global With Twitch.tv
Creating one of the largest cities in the world isn't enough. You have to make sure you are one of the most well-known and visited cities in the world. How better to do that than stream Dream City: Metropolis to Twitch.tv anytime you want. The new and improved BlueStacks 2 now has the most convenient Twitch streaming controls available. All it takes is one click and you're instantly broadcasting Dream City: Metropolis to millions of players al over the world. Every day, more than one million live broadcasts are streamed over the Twitch.tv network and now you can join them with BlueStacks.