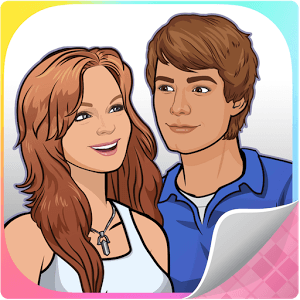 Episode + Mean Girls: Sr Year
Welcome to Episode: your home for interactive, visual stories, where YOU choose your path.

If you haven't checked it out yet, start reading PRETTY LITTLE LIARS!
- CREATE YOUR PERSONAL LOOK and choose your best outfits.
- MAKE FRIENDS WITH THE LIARS and hang out with the coolest clique.
- EXPERIENCE THE SUSPENSE and uncover the mysterious "A".
- DATE THE HOT GUY and decide your path to romance.
Get our Google Play Year-End Deal: Take 70% off your "Eye Catching" party outfit and dress to impress in Mean Girls: Senior Year!
Explore our wide catalog of over 35,000 stories in your favorite genres, from romance to comedy to fantasy to adventure.
- INTERACTIVE STORIES make choices that determine your success, friends, path to love, and popularity.
- FIND ROMANCE by dating and fall in love.
- UNRAVEL mysteries and survive the dangers that lie ahead.
- DRESS your character and choose the style that will help you express yourself.
OTHER FEATURED STORIES:

New story! Check out HOLLYWOOD DAYS WITH HAYES, featuring internet sensation Hayes Grier. Your choices determine how you rise in the Hollywood ranks. As the lines blur between fantasy and reality, how will you manage? Let's see what you've got! You might even fall in love as your adventure unfolds...

MEAN GIRLS: SENIOR YEAR. Step inside girl world, right where the Mean Girls movie left off, and navigate the drama and romance of Senior Year at North Shore High. As you battle Regina George, you will get to know characters from the Mean Girls movie like Cady, Janis, Damian, and of course the Plastics. You will also meet the guy of your dreams, but Regina won't let you get him that easily. What choices will you make Senior Year? And is 'Fetch' finally going to happen?

DEMI LOVATO: PATH TO FAME. In Season 3: Confidently Me, you star in your very own tour! After winning a spot on Demi's tour in Season 1 and touring the world as Demi's opening act in Season 2, it's time to embrace your true self and define your dream career. As Demi shares her advice on taking control of destiny, what choices will you make as you become a role model for aspiring stars? JOIN DEMI in an interactive story where your choices determine who you meet, the friends you make, the people you date and how you rise to the top of the charts.
TM & ©2016 Paramount Pictures. All Rights Reserved.

PRETTY LITTLE LIARS and all related characters and elements © & ™ Warner Bros. Entertainment Inc. (s16)
Supports Tablets!
Please note that Episode is free to play, but you are able to purchase game items with real money. If you want to limit the ability to make in-app purchases, you may create a PIN in the Settings menu from within the Google Play Store.
Your use of this application is governed by the Terms of Service available at http://pocketgems.com/episode-terms-of-service/. Collection and use of your data are subject to the Privacy Policy available at http://pocketgems.com/episode-privacy-policy/.
Developer
Episode Interactive
Category
Simulation
Last Update
December 22, 2016
Update notes
Bug fixes and performance updates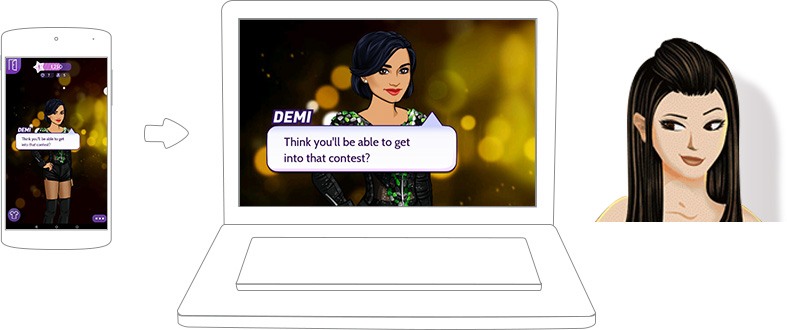 It's Time to Batle the Mean Girls
Picking up where the hit film left off, the newest update to the hit video game Episode gives players a chance to go back to North Shore High and hang out with their favorite (and not-so-favorite) characters from the movie Mean Girls. Play through this latest chapter where you take on the mean Regina George and her gang of Plastics during your senior year. Afterward, feel free to take on any of the 13,000 other stories that you make up and decide. Create your own look and style with modern fashions from top designers and even celebrities like Demi Lovato. Do your best to find true love and flirt with the guys that really catch your eye. This is your chance to live the life of your dreams, and you can do it all on your computer for free with the new BlueStacks 2 player.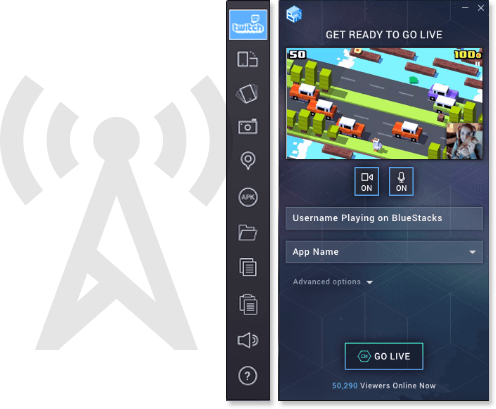 Broadcast Senior Year to the Whole School
When you rule the school and take down Regina and the Plastics, the best feeling is going to come when you humiliate her in front of the whole school. Make this feeling last by broadcasting Regina's defeat to the entire world through the awesome Twitch.tv network. Twitch has millions of users that broadcast at least one million live video game streams every single day. Broadcasters can gain followers and meet new people through the live chat that accompanies their broadcasts. Follow your favorite broadcasters or choose to join the broadcasting elite with the convenient one-click controls of the new BlueStacks 2 player.