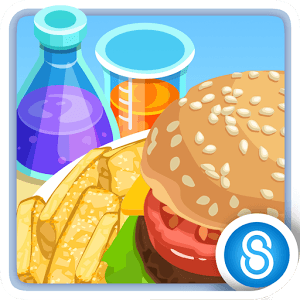 Restaurant Story: Food Lab
The #1 FREE virtual restaurant game returns with Restaurant Story: Food Lab!
Experiment by decorating your restaurant like a science lab! Share your out-of-this-world recipes with your friends! Impress your customers with creative concoctions! Put on your thinking cap and cook astronomically awesome recipes, decorate with the newest trends in science, and help Phoebe create a project for the Science Fair!
- DESIGN and build the perfect, personalized Restaurant! Stunning variety and unlimited creativity!
- DECORATE with thousands of items, choose tables, chairs, wallpaper, art, and more!
- CUSTOMIZE a menu of delicious meals that make tummies grumble for more!
- SOCIALIZE with other restaurants, and collect bonus tips from players!
- INVITE friends to set up shop right next door! Share secret recipes!
FREE to download, FREE to play, FREE weekly updates with new dishes and decorations!
Restaurant Story: Food Lab is the BEST looking, FREE to play, most delicious restaurant game for your Android device!
Please note that Restaurant Story: Food Lab is free to play, but you can purchase in-app items with real money. To disable this feature, go to the Google Play app on your device, tap the Menu button, select Settings > Use password to restrict purchases. Then follow the directions to complete setup. In addition, Restaurant Story: Food Lab may link to social media services, such as Facebook, and Storm8 will have access to your information through such services.
Storm8 Studios is the #1 Mobile Social Game Developer on Android.
Use of this application is governed by the Storm8 Studios Terms of Service. Collection and use of data are subject to Storm8 Studios Privacy Policy. Both policies are available at http://www.storm8-studios.com/terms/ and http://www.storm8-studios.com/privacy/
Follow Storm8
www.storm8-studios.com
facebook.com/storm8
twitter.com/storm8
Developer
Storm8 Studios
Category
Simulation
Last Update
August 17, 2016

Science and Cullinary Expertise Combined!
What happens when you take the delicious art of cooking and combine it with the systemic expertise of science? You get one of the greatest cooking games in the Google Play Store. Play Restaurant Story: Food Lab on PC and Mac to help Phoebe create amazing food dishes and ultimately create a winning project for the annual science fair. Join Phoebe as she takes a brand new approach to cooking and turns her run of the mill diner into a five-star dining experience. Design your restaurant with hundreds of cool and interesting items, including seating, wallpaper, and floor tiles. Hire the best chefs around to prepare your favorite dishes and get them out to your customers. Invite your friends to join you in your new culinary adventure and share the fun.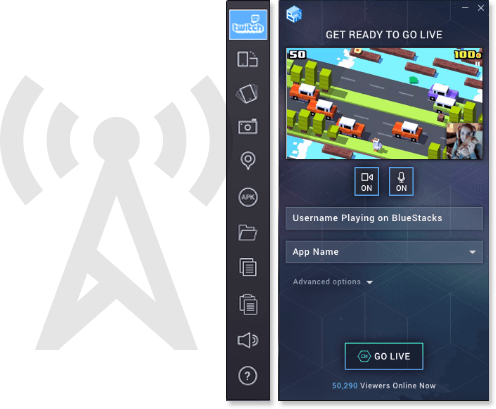 Cook for the Entire Twitch Community
Little did you know that when you and Phoebe opened your first restaurant, that you would be sending out an invite to millions of foodies and gamers from all over the globe. When you change the cooking game with the new and improved BlueStacks 2, you get one-click access to the exciting world of Twitch broadcasting. Each day, more than one million live streams are hosted at Twitch.tv, and you can broadcast Restaurant Story: Food Lab to players all over the world quickly and easily. Twitch users get to interact live with broadcasters and other gamers during the streams and even follow players they enjoy. Join the New Twitch revolution and start feeding the world.