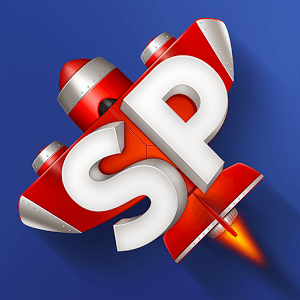 SimplePlanes
Note: This game requires at least 512MB of RAM and a 1GHz CPU.
Bring all of the imaginative aircraft you've had in your head to life.
Snap parts together to build your airplane's body. Place engines to add thrust. Design the wings and then strap yourself into the pilot's seat and see how it flies.
AIRPLANE DESIGNER
You have the tools you'll need to bring almost any airplane to life. Use the flexible wing tool to change the shape of the wings and build almost anything.
Next-generation fighters, WW2 warbirds, civilian aircraft, and everything in between, some people have even made dragons, trains, and space stations.
DYNAMIC FLIGHT MODEL
Flight simulation at its finest. Every little change you make in the designer impacts how the airplane flies. Weight distribution, thrust, lift, and drag are all calculated before creating the final flight model.
REALTIME DAMAGE
Parts can break off in spectacular fashion while flying due to over-stress or by hitting something. The fun won't stop there though. You can keep on flying even with a missing wing if you've got the skills.
SANDBOX MODE
Test your airplane with no restrictions. So, you've had a rough landing and the left engine was knocked off? After watching the engine fly off into the sunset you may decide to go ahead and slap the throttle to full...give it another go with only one engine.
CHALLENGES
Climb into the cockpit of one of your custom aircraft and see how it does in the challenges. The challenges will keep you entertained for hours. Land on aircraft carriers, dodge surface-to-air missiles, race through courses, and so much more.
AIRPLANE PAINTER
Use pre-built themes, or paint every part of your bird to make it just the way you want. Share your favorite stylings with all of your friends.
CROSS-PLATFORM AIRPLANE SHARING
There are no in-app purchases to get access to the airplanes people have shared; they are all available to download for free from http://www.SimplePlanes.com. You can use them even if they were made on another platform.
CONTROLLER SUPPORT
SimplePlanes supports USB gamepads/joysticks, and provides in-game input mapping for each control surface, as well as throttle, brakes, landing gear, pausing, cameras, etc.
EDUCATIONAL
Tutorials will help players learn the basics of real airplane design and the considerations that need to be taken when airplanes are made.
Developer
Jundroo, LLC
Category
Simulation
Last Update
September 14, 2016
Update notes
* Updated Everyplay
* AA Tanks now have a little spread to their bullets.
* Fixed an issue where an invalid subassembly file would prevent the designer from loading properly.
* Fixed an issue preventing modded engines that require zero air intake from functioning.
* Fixed an issue on Android where a mod with spaces in the filename would not load properly.

Design and Fly the Airplane of Your Dreams
If you have ever wanted to design your own airplane, check out SimplePlanes on Mac and PC for a great time. Not only is the power in your hands to design and build your very own plane from thousands of parts, but then you get to head out into the Wild Blue and take her for a spin. This isn't some basic flight simulation game, though. Every piece and part you snap in place will affect the plane's flight and performance. With so many parts available, you can create anything from a World War II warbird to a dragon or space station. Hitting the realism home, your plane will take on real-time damage during fights. Watch as your creation literally falls apart - one piece at a time. Build awesome flying machines and complete tough challenges to earn rewards, unlock new planes, and more. Play SimplePlanes on PC and Mac to experience flight simulation the way it was meant to be.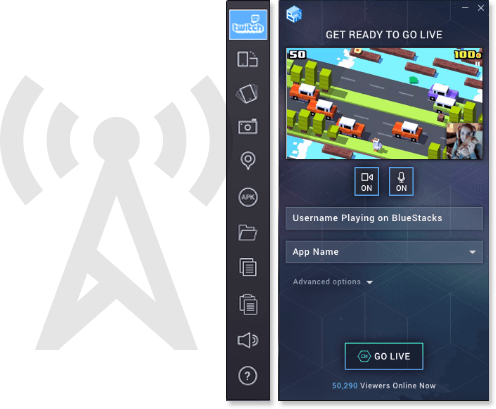 Fly Around the World With Twitch and BlueStacks
Twitch.tv hs become the largest gathering of passionate gamers on the internet. Each day, there are more than one million different live streams being hosted on Twitch.tv. To watch those streams, millions of users sign up and watch stream after stream. The best part is anybody can become a gaming star using Twitch. BlueStacks 2 knows how awesome this is, which is why the latest version of the free player includes the easiest streaming controls of any Android emulator available. Join millions of other gamers and start building your own following with BlueStacks 2 and Twitch.tv.