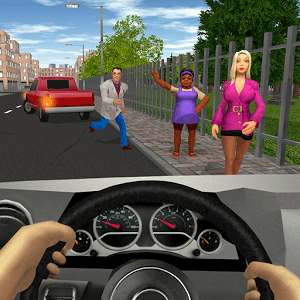 Taxi Game
Taxi Game 2015
You must be a fan of the driving games. We assume that you're crazy about parking games as well. If so, this taxi game is what you need! Try to become a taxi driver in one of the best 2015 taxi simulator.
Race your car through the big city traffic, pick up passengers and drive them safely to their destinations.
In your taxi cab you can drive faster than in the bus simulator so be careful! Duty driving is not that easy. Life in the city is crazy, watch out for the people and the traffic.
There are many taxi games in the Google Play store but this one is exceptional. You can driving around the big city, suburbs, construction sites, parks and even the beach. It's crazy how the city lives - people are walking, cars are crossing. Get in your taxi, fasten your seat belts and become a city traffic racer.
Taxi Game features:
- Full 3D large environment
- Simulator driving smooth controls
- Realistic big city graphics
- Engaging taxi driver missions
- Drive the passengers to their destinations
- Many different routes across the city
Master your driving skills in one of the best 2015 taxi games!
Developer
baklabs
Category
Simulation
Last Update
December 22, 2016

Drive Your Way to Victory
Life in the Big City isn't always easy and carefree, especially when your job is to ensure people make it to work, meetings, and more on time. Welcome to the hectic and crazy world of Taxi Game, the Android game that puts you in the driver's seat of one of the busiest taxi cabs in the city. Be careful as you make your way around the city and learn to control your taxi before you run into pedestrians or other vehicles. When you spot fares, pull over and cart them off to their destinations in this full-scale 3D environment game. While time is of the essence, so is safety, so don't get too speed happy while you have fares in the back. Explore the large city, pick up fares, and meet lots of interesting people when you play Taxi Game on PC and Mac with the new and improved BlueStacks 2.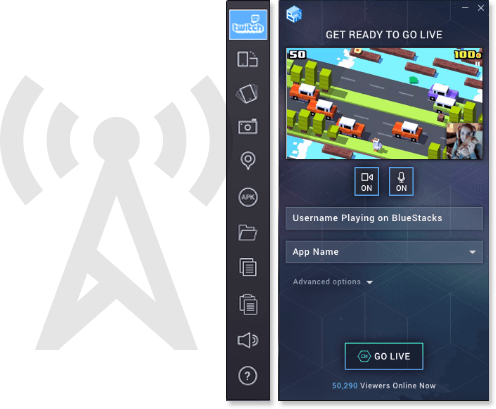 Take Twitch Along on Your Ride
Twitch.tv is one of the fastest-growing social gaming sites on the web. By combining the best aspects of social media networks like Facebook with the features that today's gamers want, Twitch.tv has become the number one spot for gamers to share their exploits. With BlueStacks 2, you have the power to stream Taxi Game to Twitch by simply pushing one button. No more wires, cables, and a lot of headaches when you have the BlueStacks Advantage. Twitch users can share and watch live streams, but they can also interact with broadcasters and follow the players and games they truly enjoy.