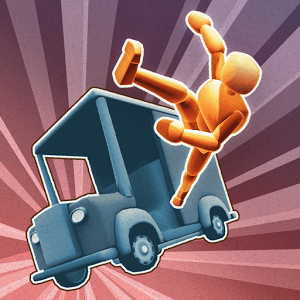 Turbo Dismount
The legendary crash simulator is now on Google Play!
Perform death-defying motor stunts, crash into walls, create traffic pile-ups of epic scale - and share the fun!
Turbo Dismount™ is a kinetic tragedy about Mr. Dismount and the cars who love him. It is the official sequel to the wildly popular and immensely successful personal impact simulator - Stair Dismount™.
FEATURES:
* Flinch-inducing crash physics
* Crunchy sound effects
* Delicious slow-mo replay system
* Multiple vehicles: cars, trucks, construction vehicles, a skateboard...
* Multiple levels, obstacle types and characters
* Tweak levels to your liking!
* Customize your character and the vehicles with your own photos!
* Game controller support!
* Leaderboards and achievements
* Smooth full resolution 4x MSAA visuals on SHIELD Tablet
Turbo Dismount is the most convincing vehicular personal impact simulation seen on Android!
Follow Mr. Dismount on facebook.com/MrDismount
Follow Secret Exit on Twitter: twitter.com/secretexit
Dismounting (turbocharged or regular) is not to be attempted at home or outside, and should be left to trained professionals. Secret Exit does not recommend or condone dismount attempts outside 3D computer simulations.
Developer
Secret Exit Ltd.
Category
Simulation
Last Update
October 27, 2016
Update notes
Patch release for audio related stutters and hang-ups.

Perfect Your Dismount Pose
Your chance to perform some of the craziest and most death-defying stunts in history is here when you play Turbo Dismount on Mac and PC. Your computer is not even close top being able to handle the insane dismounts that Mr. Dismount is thinking about trying out this time around. Unlock a variety of different vehicles ranging from cars and trucks to a skateboard and construction vehicles and then jump off of them. In each level, you have to help Mr. Dismount successfully perform an amazing stunt with the help of various motor vehicles. Get into the action with realistically crunchy sound effects and yummy slow-motion replays to help enjoy every painful hit. Put yourself in the thick of it all with special customizations using your personal photos. All this and more can be yours for free when you play Turbo Dismount for Android.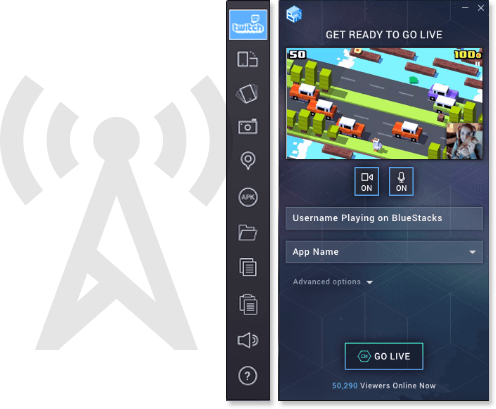 Share the Fails and Crunches
In a game like Turbo Dismount, the fails can be even more entertaining than the successful stunts. Play Turbo Dismount on PC and Mac with the new BlueStacks 2, and you can instantly share each and every crash, crunch, and epic fail with millions of other gamers and crazy fans. Twitch.tv is the only place that hosts more than one million live video game broadcasts each day. Users can chat live during streams with broadcasters and other players, follow players and titles they enjoy, and make lasting connections with gamers anywhere in the world. BlueStacks 2 now includes the most convenient access to the world of Twitch broadcasting. Simply click one button to begin streaming Turbo Dismount to players all over the globe and start building your own following.