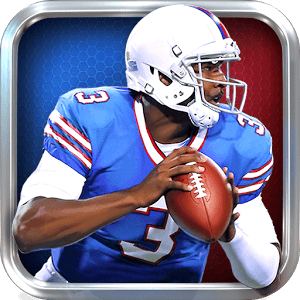 Fanatical Football
Fanatical Football delivers the #1 realistic football experience to date on Android. Pick and lead your team through exhibition and season matches all the way to final victory!
Fanatical Football makes you feel the pulse of the NFL season. Build your team and run the show on offense and defense with new and improved touch controls and game modes! Score touchdowns by running, passing, and making big hits on D with intuitive tap and swipe controls. Thanks to immersive graphics and sounds, enjoy revamped crowd and environmental effects, making your Football experience more authentic than ever!
Game Features:
- Awesome graphics featuring you with incredibly detailed players in the most impressive setting ever seen
- Quick Game mode and Championship mode
- Build and upgrade your team and equip special power-ups
Developer
Mouse Games
Category
Sports
Last Update
December 12, 2016
Update notes
v1.10: Fixed some minor bugs in the last update. Thanks.

Today is a Great Day for Some Football
Actually, any day is a great day for some football, and now you can play a game or two anytime you want. With the new Fanatical Football for Android-powered devices, players now have complete control of their very own football team. Build your team and play through exhibition and season matches as you strive to be the best in your division. Your final standing will rest solely on your shoulders as you control everything that happens on the gridiron. Suit up your best quarterback and make some deep passing plays to quickly gain yardage, or turn to your running game to make the small plays that can mean life or death on the field. No matter how you choose to play, Fanatical Football is the one Android video game every football fan needs to be playing.