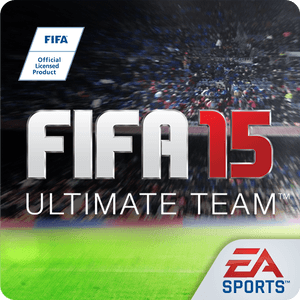 FIFA 15 Ultimate Team
Portugal win Euro 2016 but it is not the
end. Fans can still enjoy football games at home. FIFA 15 Soccer Ultimate Team
will bring you real enjoy as if you are really in the football field.
If you are a new beginner, don't worry. You
can have skills to become stronger.
FIFA 15 Soccer Ultimate Team is for Android
tablet or mobile phone. Except for that, it is totally free. With superior
graphics and packed with millions of real football leagues, teams and players. You
need to make sure your device have at least 1.35GB free space.
The games allows you to Build Your Own Team
You can collect superstars to create your
own team. Including Eden Hazard and Lionel Messi.
PLAY IN QUICK SIMULATION MODE
Put your management skills to the test with new Quick Simulations. Set up your squad, start the match, and watch it unfold. Make smart subs, tactical tweaks, and gauge team effort along the way. Your match results depend entirely on your ability to manage player skills and chemistry – taking authenticity to the next level.
OR TAKE IT TO THE PITCH!
If you're new to FIFA on mobile, try out our "Casual Controls", with elegantly simple buttons like "shoot", "pass", or "sprint". Once you're feeling comfortable, move on to "Classic Controls", which let you add either "through passes" or "skill moves" to your gaming arsenal. Or, you can interact with your team directly, tapping on players to pass the ball and swiping towards the net to shoot. Plus, if you have an external controller – don't miss the chance to use it on the pitch for the first time
REAL WORLD MATCH UPS
Play your favorite team's next fixture, plus 3 other major match-ups happening around the world – every week!
Jump into the action and feel the passion of your favorite sport with FIFA 15 Ultimate Team!
Developer
ELECTRONIC ARTS
Category
Sports
Last Update
2016-03-01

Build Your Ultimate Footballer Team and Take It All
No other game has all the action of official FIFA football and only FIFA 15 Ultimate Team lets you build your dream team from more than 10,000 players and 500 licensed teams. Choose your favorite players and take your team all the way in this hardcore football game for Android. With multiple modes of gameplay you can experience everything your favorite stars do: hit the pitch, make tweaks and substitutions, and lots more. This is the only way to play authentic football just like the pros.

To really make your dream team stand out, play FIFA 15 Ultimate Team on PC by downloading the new BlueStacks Android Emulator. This free program for Windows lets you browse, download and play almost any Android power video game right on your home computer. No more wasting your precious mobile data plan and money, Now you can play as often as you want and never incur any mobile charges. Use your home's internet connection to ensure you are always connected to the game and never miss one second of the action.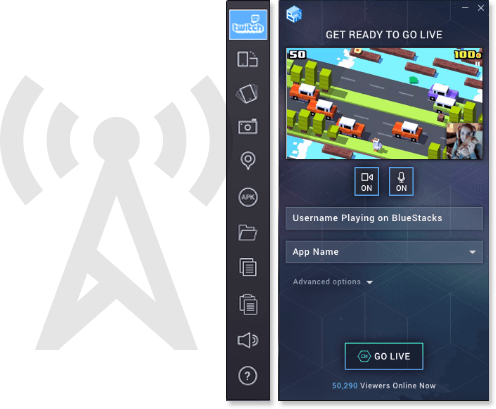 The World's Game Comes Back to the World
Soccer is the most popular sport in the world, so it is no surprise that millions of fans show up to Twitch.tv to watch some of the best gamers in the world stream FIFA 15 Ultimate Team. Twitch is THE place for fans of any game or genre to find other fans just as passionate about games. Follow your favorite players, make new friends, and chat with gamers from all over the globe with simple controls and easy, one-click broadcasting access. Stream FIFA 15 Ultimate Team to Twitch.tv with the new BlueStackws 2 app.