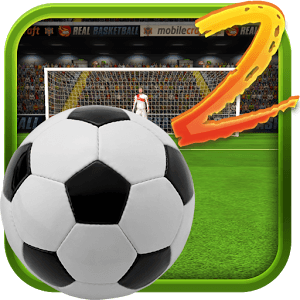 Flick Shot 2
THE LEGEND IS BACK!
With 20+ million downloads, the best football/free kick game in the market is back!
BIGGER, BETTER & MORE!
Discover brand new Single Player modes, endless Missions and rewarding Mini Game with countless hours of gameplay.
ONLINE/MULTIPLAYER CHALLENGES
Play one on one matches in Multiplayer or join the Online Tournament for the ultimate challenge against real users from all around the world.
FOOTBALL AT ITS FINEST
Unique Flick shoot control, improved 3D graphics and realistic animations for the best football/free kick experience.
FLICK SHOOT 2, YOUR NEW ADDICTION!
○ 6 different single player modes: Challenge, Arcade, Not Miss, Time Attack, Dribbling, Practice
○ Competitive Online Modes: Multiplayer & Tournament
○ Dozens of customizable football/soccer players, jerseys, balls and shoes
○ Improved 3D graphics, animations, physics and Flick shoot control for the best free kick experience
○ Flick Shoot 2 is playable in English, French, German, Italian, Portuguese, Russian, Spanish and Turkish!
Developer
MobileCraft
Category
Sports
Last Update
May 11, 2016
Update notes
Performance improvements

The Legend is Back and Coming to Your PC
The first game took the world by storm with more than 20 million downloads. Now Flick Shoot 2 is ready to take you by storm. Try your luck at some of the toughest soccer competition in the world. Play in solo missions, single player modes or challenge players from all over the world. Tailor your soccer experience to your playing style with special outfits, players, balls and more. The only thing standing between you and victory is your own hesitation. Download Flick Shoot 2 on PC to start playing today.

This amazing Android game can be even more fun when you download the new BlueStacks Android Emulator. This free program for Windows gives you the opportunity to download, install and play any Android game right on your computer. Gone are the days of poor touch screen controls and trying to see the whole pitch on a tiny screen. Now you can be large and in charge when you play bigger. The entire pitch is right there on your computer screen for you to easily see. Controls are made simpler using your mouse and gameplay is even faster.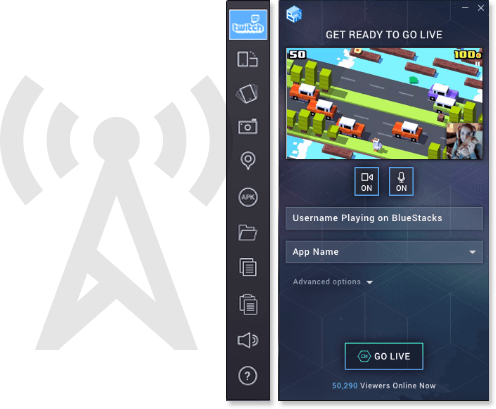 Show Your Flick Shot Off to the World
The world is in love with the game of soccer. One of the oldest an dmost popular sports in the world, soccer is enjoyed by more people every year than any other sport. It shouldn't be a surprise that millions of people also flock to Twitch.tv to watch live soccer gaming footage each year. When you decide to use your BlueStacks Advantage, you can instantly broadcast your very own Flick Shot 2 footage to Twitch.tv for millions of other users to watch and enjoy. Meet other fans and professional gamers while learning new tips and tricks to make your Flick Shot 2 experience even better.