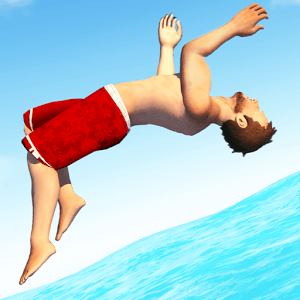 Flip Diving
• The World's #1 cliff diving game - now on your mobile! •
Pull off Frontflips, Backflips & Gainers from high cliffs, rickety platforms, trees, castles, and trampolines! Choose from a wide range of divers, and unlock new tricks and moves. Aim for a perfect entry into the water, and don't hit the rocks!
Featuring a custom physics engine with animated ragdoll physics, Flip Diving is the most dynamic and entertaining cliff diving experience ever created!
TONS OF DIVING TRICKS
• Layouts, Pikes, Reverses - and more tricks coming soon!
• Each trick dynamically animated with ragdoll physics!
DEATH-DEFYING LOCATIONS
• Dive from trees, boats, trampolines and more!
• Over 50 jump platforms to leap from!
A HUGE RANGE OF CHARACTERS
• Take a dive as a bodybuilder, a businessman, or in a penguin costume!
• Each diver has different abilities, weights, and unique physics!
• More coming soon!
SHOW OFF TO YOUR FRIENDS
• Record your best dives - or your biggest fails - and share them with your friends!
----------------------------------------
Photos/Media/Files access requested in order to save and share your replays.
This game does not require internet connection, and can be played offline.
Developer
Miniclip.com
Category
Sports
Last Update
October 10, 2016
Update notes
• A small step for man, a giant flip for mankind — 3 New characters: Astronaut Diver, Surfer Diver and Safety Suit!
• 2 New locations: Deep Cliff and The Yacht!
• Achievements to unlock! Can you get them all?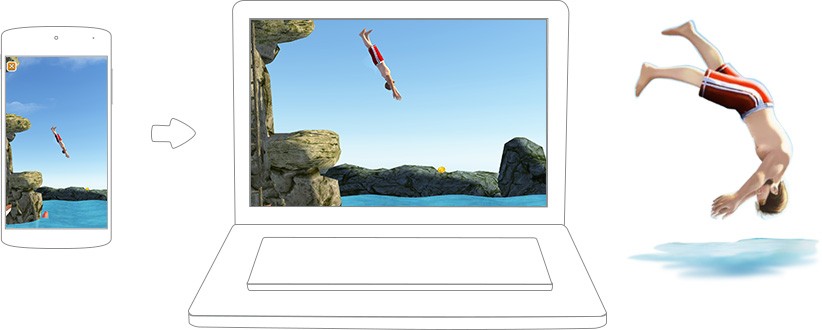 Tirn the Sport of Diving on Its Head
Take diving to the next level when you risk it all in Flip Diving on Mac or PC. Test your skills on some of the most outrageous cliff diving locations, such as trees, boats, and even trampolines. In all, you can unlock and challenge more than fifty different jump locations. Perform a wide variety of real-life cliff diving moves while enjoying a custom physics engine with animated ragdoll effects. As you challenge more death-defying jump locales, you will meet and unlock a whole host of interesting and zany characters. As you unlock playable characters, you will find that each one has special abilities, weights, and more that can alter the jump physics. Share your experience with your friends via the in-game recording and sharing feature, or by simply streaming Flip Diving to Twitch using the new BlueStacks 2 player.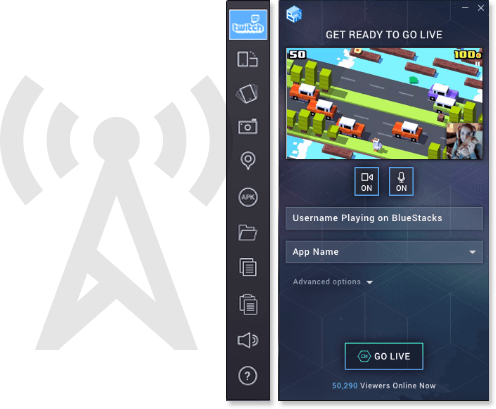 Stream Flip Diving to the Massive Twitch Community
Twitch.tv is more than a massive online gaming community. It is the largest social gaming site on the internet. Millions of gamers head to Twitch every day to watch and share video game footage, but they also connect via live chat with broadcasters and other viewers, building a following of friends and like-minded gamers, and so much more. Before, mobile users would need extra wires and skills to be able to mirror their screen and broadcast on Twitch, but with BlueStacks 2, you only have to click one button to begin broadcasting Flip Diving to millions of video game and diving enthusiasts around the world.