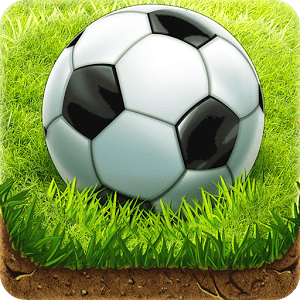 Soccer Stars
It's the last minute of the game and your opponent has the ball… but he's lost it! What a chance to score the winner… you take aim, shoot… GOOOOOOAAAAAALLLLL!
With simple gameplay and great physics, Soccer Stars is easy to pick up and fun to play! In true competitive style, challenge your opponents all over the world for online table soccer matches!
Compete in different tiers, from different countries! Play online against people from all over the world or against your friends! Login with your Facebook account and challenge your friends to show them what it means to be a Soccer Legend and take the cup home! Oh, and you can also play offline against a friend in the same device!
You can also customize your Soccer Stars experience by collecting the different teams! Show off your style and defend your nation's colors!
What are you waiting for? Everyone else is already playing Soccer Stars! Don't miss out on this chance to have tons of fun!
KEY FEATURES:
– Online and offline multiplayer game
– Simple and fun gameplay
– Amazing ball physics
– Online tournaments against players from all over the world
– Play against your friends
– Collect different teams and cups
Developer
Miniclip.com
Category
Sports
Last Update
November 29, 2016
Update notes
• Now you can upgrade your teams: More Force! Better Aim! Increased Time!
• Play on the Championship mode to win an exclusive boot to show off to your opponents!
• New surprise pack teams available for you to win, and more teams coming soon!
• Minor bug fixes

Become a Soccer Star Right on Your Home Computer
Bring the World's Game to you in this exciting Android sports game. Soccer Stars gives you the chance to show your stuff and hit the field running. With realistic physics and amazing graphics, this is one sports game that you will keep playing. Challenge the computer in solo matches or play against friends and foes from all over the world. There is no country that does not love soccer, and no sports fan that can resist the allure of being a bonafide soccer star.

To really get into the game like never before, you need to play Soccer Stars on PC. The first step to conquering the soccer world is to download the new BlueStacks Android Emulator from the link above. With this handy program, you have the chance to download and play almost any Android game right on your PC. Now you can run faster and control the ball better using your computer's mouse instead of tiny touch screen controls. On a large screen, you can see the whole pitch and not have to worry about missing any of the action.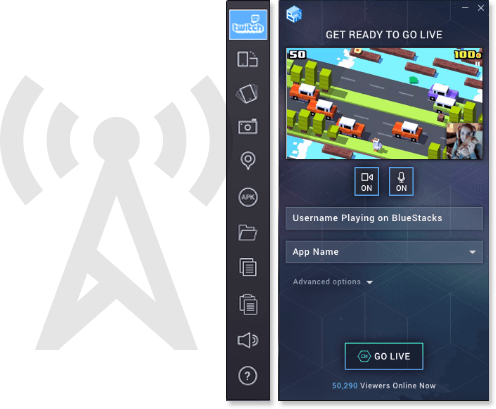 GOOAALLLL!!!
It's a kick and score when you Play Bigger using the new BlueStacks 2 gaming app. Use your favorite Android apps or games on your computer with BlueStacks 2 and you can instantly stream your entire gaming experience to the quickly growing Twitch.tv community of hardcore gamers and soccer fans. Each day, millions of sports and gaming fans show up to watch live broadcasts and video streams featuring some of the most popular soccer games available. Now, you can broadcast Soccer Stars to Twitch without needing extra equipment or cables. Simply click, play, and broadcast Soccer Stars to millions of Twitch users.