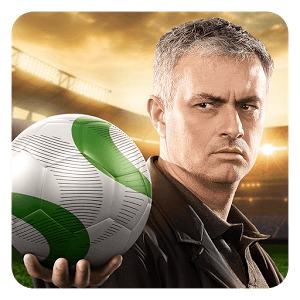 Top Eleven 2015
Join over 150 million players worldwide to become the best soccer manager with the unbeatable excitement of Top Eleven! Run your own soccer team - apply Mourinho's best tactics, use his brilliant line-up or create your own strategies to beat the competition.
Play Top Eleven and experience all the excitement of managing a real soccer club
Top Eleven is the most-played online soccer manager game - Create your own world-famous soccer team. Test and improve your skills while playing against other managers from around the globe. Form your soccer team in the spirit of the best clubs. Choose official jerseys and emblems of the best soccer clubs from the Premier League, Bundesliga, MLS, the legendary Champions League and many more soccer leagues.
Begin your journey to become a soccer manager today!
Join forces with friends, talk tactics, compare with other soccer teams and beat the competition in this one-of-a-kind free multiplayer game! Organize the best training sessions, level-up and win bonuses to encourage your team's progress. Pick your top players to create the best team possible. Motivate your players on and off the pitch and start scoring goals! Top Eleven brings you the most socially engaging soccer manager experience as you challenge real people worldwide or collaborate with them using our new associations social feature!
Top Eleven – The #1 online multiplayer soccer manager game!
★Bid for players as you follow the live soccer transfer market
★Build your own winning strategies
★Follow your team's performance in live matches
★Develop a stadium with all surrounding facilities
★Challenge other soccer managers in competition and friendlies
★Win Cups and qualify to play in the Champions League
★Create your very own soccer association and invite friends to join in as you compete against others!
Top Eleven is translated into 30 different languages!
---
For any issues or suggestions regarding the game, simply contact us at https://nordeus.helpshift.com
Our Player Support team offers support in 10 languages.
Developer
Nordeus
Category
Sports
Last Update
December 20, 2016
Update notes
Festive greetings, Managers! New to this release:
- New login rewards: New weekly sponsor deal! Get increasingly better rewards as boosters, Tokens and cash (plus bonus rewards) every day!
- Some Managers can now buy official jerseys and emblems with real money on their mobile devices (feature being tested).
- For under-manned clubs, the system now takes into consideration your tactics when adding new players.
- Video offers are available from the player screen when you rest or boost a player.
Now You Can Manage Your Very Own Soccer Team
Have you ever watched a soccer game and though, "I can manage better than that." Well, now you have your chance with Top Eleven Be a Soccer Manager. This hit Android game puts the power to make the big decisions right in your hands. This is the kind of power that allows you to build your dream soccer team through trades, sign ons and more. Compete against your friends and show off your mad managing skills with Top Eleven Be a Soccer Manager.

The only you could make this experience better is by playing Top Eleven Be a Soccer Manager on PC. To do this, you must first download the free BlueStacks Android Emulator from the link above. This will give you the extra power needed to bring your team to the top of the charts. Experience realistic graphics and sounds that make you feel like you are right on the pitch. It takes hard work to become the best soccer club, but the BlueStacks advantage goes a long way, too.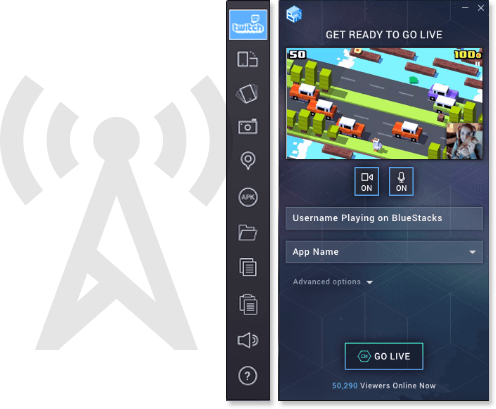 Stream Top Eleven Matches to Twitch Easily
In today's gaming industry, there is one site that more people go to when they want to see some intense action or learn from some of the best players out right now. Twitch.tv is the biggest social gaming site because they have given gamers exactly what they want. Twitch is a place for gamers to go and watch more than one million live video game broadcasts each day. More than that. they can connect with the broadcasters and other gamers through live chats during the broadcasts. With BlueStacks 2, you now have one-click access to Twitch streaming making it more convenient than ever before.