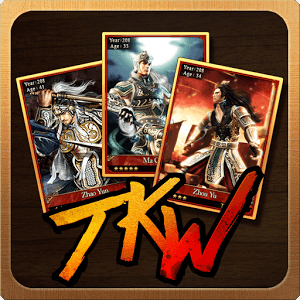 3 Kingdoms Warlord
======================================
Play the best strategy game "Three Kingdoms Warlords" refers to the historical novel Romance of the Three Kingdoms.
======================================
Pick up 1,500 heroes and 400 items, Build up your territory, battle with other warlords for supremacy in 60 cities.
======================================
Easy and fun to play without the burden of time, deep level of strategy game!! Three Kingdoms Warlords!!
======================================
▶ Daily Coin Event
- Upon purchasing Attendance Item +800% Coin
- Upon purchasing Quest Item +500% Coin
- The first recharge +200% Coin
- Every payment +Daily Item Bonus
- Every payment +Weekly Item Bonus
▶ Various Episodes and Heroes
- The new heroes will appear according to the historical achievement by updating each episode.
- Updated heroes have different Star, Stats, Skills and Pictures.
▶ No need to control the game all day long!
- Enjoy the 'Three Kingdoms Warlords' whenever you have free time.
- Just command your heroes and do your thing during that time.
- Each hero automatically carries out an order and send their report.
- All you have to do is check the report and make a strategic decision.
▶ Real time strategy war game!
- Build an empire, grow your army and raise city's order.
- Find valiant heroes and precious items throughout the country.
- Scout other warlords and use your troops to fight them online from all over the world.
- Enjoy the fantastic story of Romance of the Three Kingdoms by year in Scenario mode.
▶ Massive strategic battles
- Become a prefect and enjoy massive siege warfare.
- Join the Alliance and battle with other Alliances for glory.
- Wipe out thieves, bandits and pirates throughout the continent and lead us to victory.
- Carry out 1:1 battle with Powerful monsters and get a reward.
- Search cities and gain heroes or items.
- Make a good relations with barbarians.
- Collect story pieces and gain heroes.
- Each hero can show their outstanding abilities by War of Blood and Words.
▶ WIFI , 3G or LTE network connection is required to play.
▶ Three Kingdoms Warlords is free to download and play, however some game items can also be purchased for real money. If you do not want to use this feature, please set up password protection for purchases in the settings of your Google Play Store app.
Developer
snapThinking
Category
Strategy
Last Update
May 25, 2016

Romance of the Three Kingdoms Comes to Life
Now you can play one of the most exciting and deep strategy games ever developed for mobile devices right on your computer or laptop. 3 Kingdoms Warlord is the top-selling mobile games based on the classic novel 'Romance of the Three Kingdoms.' Work and fight to grow your territory and help unite the sixty cities of your kingdom under your rule. Along the way, you will meet more than 1,500 different heroes and equip and use over 400 items. With 3 Kingdoms Warlords, you don't have to worry about constantly checking on your game. You simply command your troops and they will carry out your orders. Once completed, they report back to you and you give them a new command. Off the battlefield, you will have to make the important decisions that can mean the difference between life and death for your people and your territory. Erect great buildings and upgrade them to bring more prosperity and good fortune to your people. Do you have what it takes to unite the peoples of the Three Kingdoms?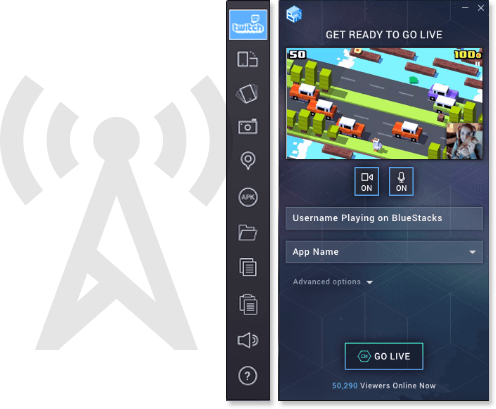 Bring Your Conquests and Triumphs to the World
Gamers have intensely been focused on their solo gaming experiences as the arcades of yesteryear fade away. In recent years, this fad seems to have changed and now gamers are becoming social and even making a few bucks by sharing their gameplay footage with the rest of the world. Twitch.tv has become the most popular platform for gamers to watch and share video game footage and attempt to build their own following and community. With the latest version of BlueStacks, users can now easily broadcast 3 Kingdoms Warlord to Twitch.tv using easy one-touch controls. Become the next warlord and show the world your might with BlueStacks and Twitch.