Boom Beach
Developer
Supercell
Category
Strategy
Last Update
December 12, 2016
Are You Ready to Bring the Boom?
The evil Blackguard has amassed armies to enslave the locals on islands all over the world. You need to build up your own army to take on the dreaded Blackguard and free the enslaved locals. Play Boom Beach on Pc and Mac to experience the epic combat strategy game everyone is talking about. Start out with a base in the middle of a dense archipelago and quickly start training your troops. Send them out to other islands to scout for resources, other players, and the numerous Blackguard bases that are popping up all over the world. Plan your attack and then send your troops out to battle. Control your units as they are attacking the enemies to add even deeper strategy to your attacks. Find and capture resources, but be careful as other players are after the same resources. Build up your armies, increase defenses, and take on the Blackguard in Boom Beach.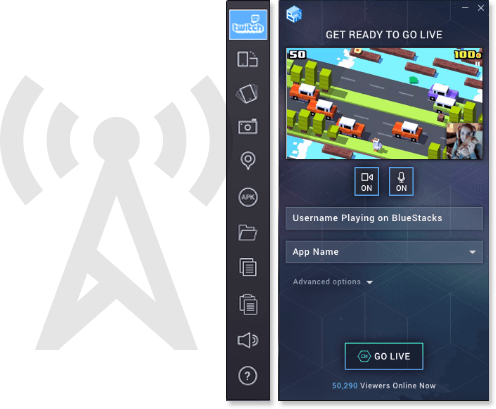 Bring Your Boom to the Massive Twitch Network
You may think you have what it takes to be the best in the world, but until you show your skills off at Twitch.tv, what you think means absolutely nothing. With the new and improved BlueStacks 2, you can now easily broadcast Boom Beach to players all over the world. With the simple click of a button, your free BlueStacks 2 player will broadcast any Android game or app to the huge Twitch.tv network. Each day, there are more than a million live video game broadcasts streamed over the Twitch network, and now you can join them quickly and easily, with the new BlueStacks 2.