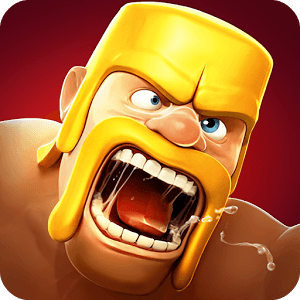 Clash of Clans
From rage-­filled Barbarians with glorious mustaches to pyromaniac wizards, raise your own army and lead your clan to victory! Build your village to fend off raiders, battle against millions of players worldwide, and forge a powerful clan with others to destroy enemy clans.
PLEASE NOTE! Clash of Clans is free to download and play, however some game items can also be purchased for real money. If you do not want to use this feature, please set up password protection for purchases in the settings of your Google Play Store app. Also, under our Terms of Service and Privacy Policy, you must be at least 13 years of age to play or download Clash of Clans.
A network connection is also required.
FEATURES
● Build your village into an unbeatable fortress
● Raise your own army of Barbarians, Archers, Hog Riders, Wizards, Dragons and other mighty fighters
● Battle with players worldwide and take their Trophies
● Join together with other players to form the ultimate Clan
● Fight against rival Clans in epic Clan Wars
● Build 20 unique units with multiple levels of upgrades
● Discover your favorite attacking army from countless combinations of troops, spells, Heroes and Clan reinforcements
● Defend your village with a multitude of Cannons, Towers, Mortars, Bombs, Traps and Walls
● Fight against the Goblin King in a campaign through the realm

PLAYER REVIEWS
Clash of Clans proudly announces over five million five star reviews on Google Play.

SUPPORT
Chief, are you having problems? Visit http://supercell.helpshift.com/a/clash-of-clans/ or http://supr.cl/ClashForum or contact us in game by going to Settings > Help and Support.
Privacy Policy:
http://www.supercell.net/privacy-policy/
Terms of Service:
http://www.supercell.net/terms-of-service/
Parent's Guide:
http://www.supercell.net/parents
Developer
Supercell
Category
Strategy
Last Update
November 2, 2016
Update notes
Removed the Halloween theme
Play the Clash With the 'Stache
Any game can you bring you huge armies full of muscle-bound warriors and magnificent mages, but only one game makes it look so darn good. Play Clash of Clans on PC and Mac to experience all of the intense action of Clan Wars on your large computer screen. Now, the mustachioed Barbarians that you've been raising and training can look even better when you use them to attack players from all over the world.

Play Clash of Clans to build your empire from the ground up. Erect buildings and build up your kingdom into an impenterable fortress. Train a variety of dangerous fighters and creatures, like Hog Riders and Dragons, and use them to fight for glory and riches as you become the most feared clan cheif in the world. Play through an exciting solo-player mission to defeat the evil Goblin King, or take your frustrations out on real players in the arena.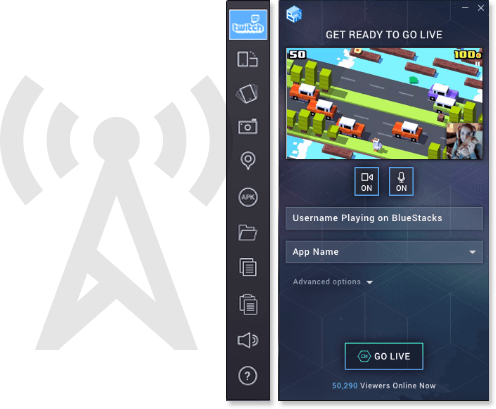 Show Your Might to the World
What good is being the most powerful clan chief in the world if you an't show off to anybody? Thanks to one of the fastest growing gaming sites in the world, everybody has the chance to broadcast Clash of Clans to millions of users in an instant. Twitch is the largest social gaming site on the net with millions of users showing up to watch live video game feeds every day. The new and improved BlueStacks 2 now has the most convenient Twitch streaming controls available. With the simple click of a button, you can start broadcasting Clash of Clans, or any Android app, to Twitch.