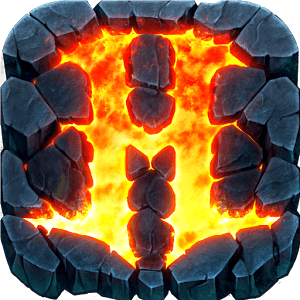 Deck Heroes
Construct the ultimate deck with an amazing horde of Heroes and magical Creatures to save a threatened kingdom. With hundreds of cards to collect, every deck is unique. Feast your eyes on spectacular HD graphics, get lost inside thrilling battles, and delve into majestic and mysterious lore!
War has come to the world of Deck Heroes! The Neander, Human, Faen, and Mortii are marching into battle! Build your very own faction from Heroes of all races, and lead them to glory! Enter the world of Deck Heroes: Legacy!

FEATURES
✔ FREE TO PLAY
✔ Non-Stop Gaming!
Innovative game play, endless battles, and countless tactics are guaranteed to have you hooked!
✔ Worlds at War
Align your army with the four factions - Human, Fae, Mortii, and Neander.
✔ Magnificent Artwork!
Elegant and exquisite designs paired with flamboyant, vibrant colors bring your Hero and Creature cards to life!
✔ Adventure Calls!
Intricately detailed maps, mazes, trials, and more, await those brave wanderers!
✔ Global Action!
Millions of gamers worldwide experience the suspense of a thrilling card adventure!
✔ Adrenaline Pumping Action!
Raids, competitions, and more; this is a player versus player haven!

CONTACT US
Fanpage: https://www.facebook.com/deckheroes/
Forum: http://dh.forum.igg.com/
Developer
IGG.COM
Category
Strategy
Last Update
November 22, 2016
Update notes
Version 10.5.3
1. New Runes and Equipments have been added.
2. More skills can now be upgraded to Lv 15.
3. New Hero - Guardian Dragon.
4. Improved Momoya feature.
5. Fixed issue where "Bewitcher" can negate the damage of Bullseye.
6. Fixed issue where Creatures cloned by Taskmistress will no longer be shown as removed when they are destroyed.
Needs more help? Email [help.DeckHeroes@igg.com] with your IGG ID.

It is a Time of War and a Faction Must Rise as Savior
In a dark and mysterious land, an evil is spreading and the world needs a band of heroes. Join a faction and create a band of mighty heroes to defend the world and fight back against the evil that is seeping into every crack and crevice. Play Deck Heroes: Legacy on PC or Mac and you will be instantly transported to a different land and time.

Deck Heroes: Legacy is a card collecting and deck building game. Battle through a wide variety of solo missions and duels to earn rewards and even new cards. To strengthen your deck, unlock new hero cards to help lead your creatures into battle against the darkness. Each card features beautiful artwork and bright colors that pop and make your team come to life. Stop reading and start your adventure today by clicking the link above.